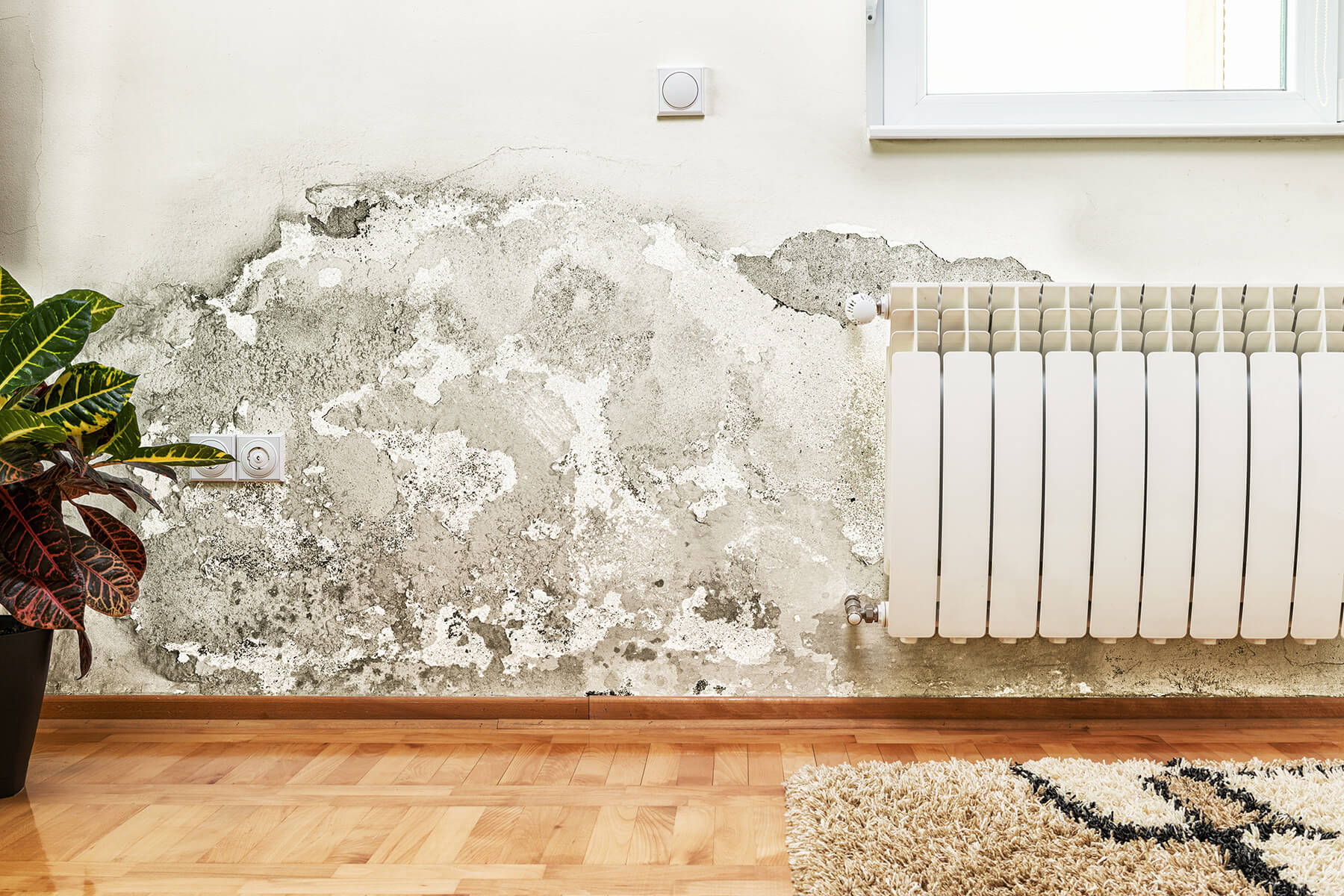 APP Is The Go-To For Waterproofing in Huntingdon

The UK's leading property care experts with over 50 years experience

CHAS Accreditation demonstrating excellent health & safety standards
APP is the leading provider in Huntingdon when it comes to all things waterproofing. With decades of expertise and experience, we can ensure any property under our care will have a dry, comfortable environment for years to come.
We keep up-to-date with the latest tools and technologies so you never need to worry about rising dampness or condensation again! Here's your chance at reclaiming your home or business premises' former glory while creating more value, comfort and peace of mind that lasts long into the future. Please don't hesitate to book a survey with APP today!
Structural Waterproofing in Huntingdon For Over 5 Decades
For over 50 years, we at APP have been proudly offering our clients in Huntingdon and beyond with the best structural waterproofing services. Our expert team has developed a wealth of industry knowledge since 1967 and crafts individualised solutions to any waterproofing needs you may require.
We understand that every project is different which is why each job undergoes thorough evaluation before delivering lasting results the prevent water ingress for years to come.
We use cutting-edge technologies no matter the size or type of property involved, making sure all work carried out meets exceptional standards until completion. Allow us to be your reliable contractor today. We're sure you can trust APP's experienced professionals & quality assurance methods when it comes to lasting peace of mind against structural damp.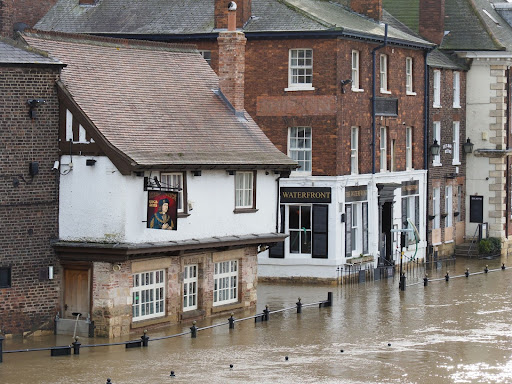 Basement Waterproofing Trusted By Homeowners
Make sure your basement is protected from the elements with our reliable basement waterproofing or damp-proofing solutions.
Our experienced crew provides top of the line services with quality assurance, as well as full insurance coverage for every job completed. With APP you can be confident in knowing that all regulations are met and clear communication between customers and contractors is guaranteed throughout each project.
Get peace of mind when it comes to moisture damage and basement waterproofing by trusting APP – we've got you covered!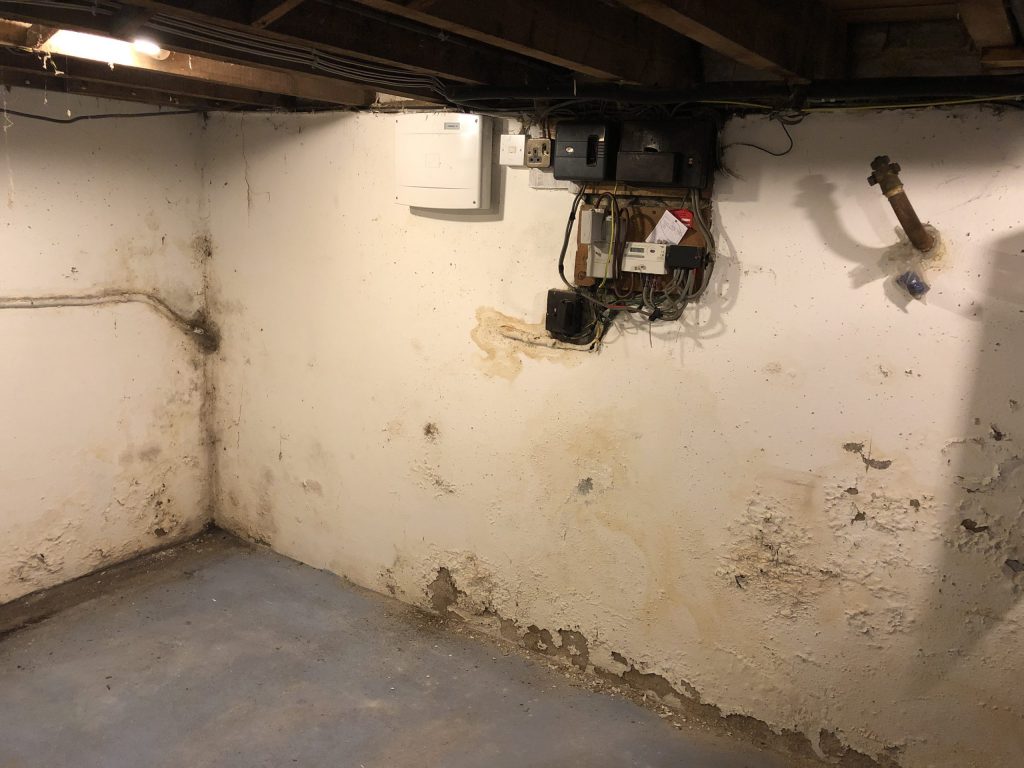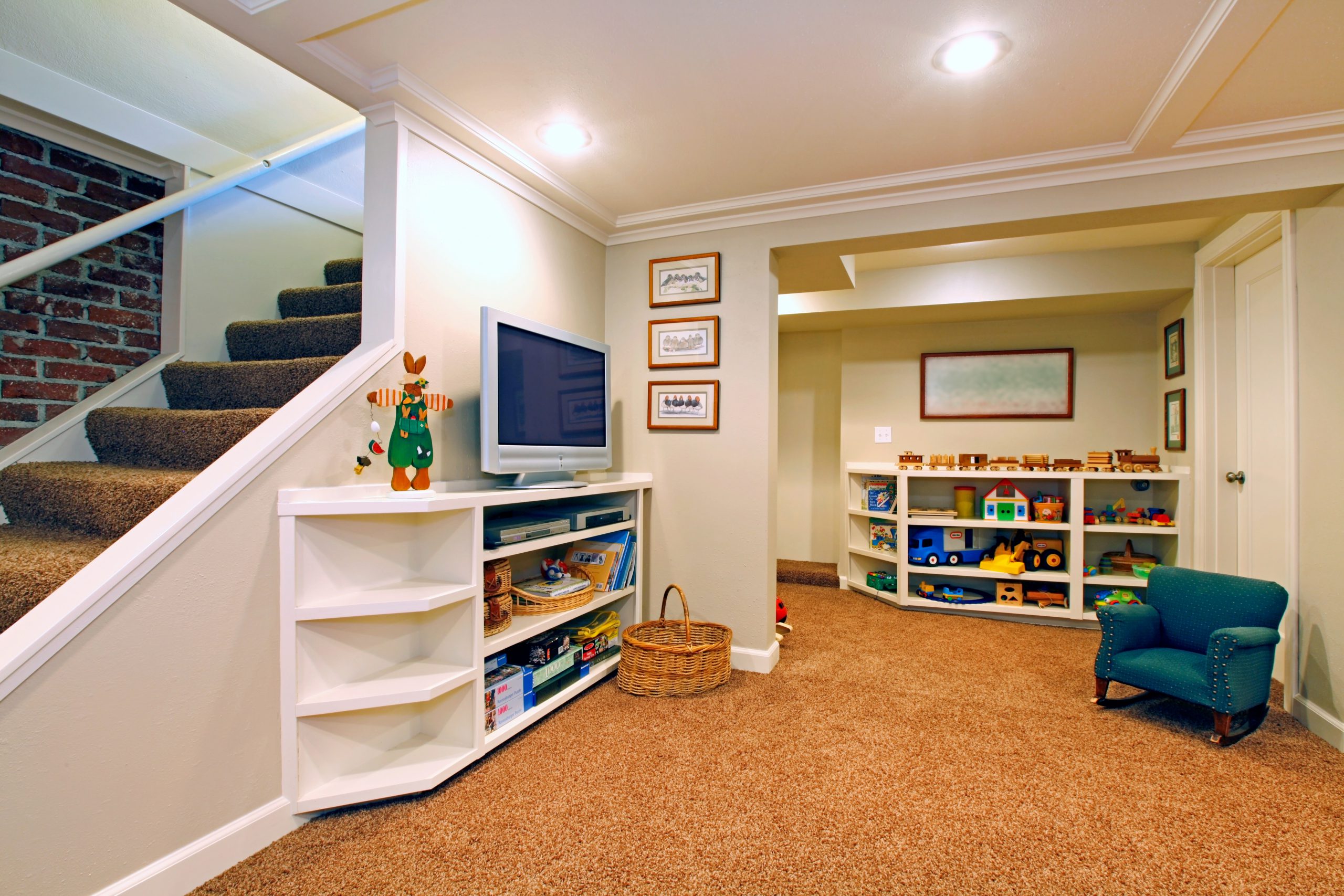 Transform Your Huntingdon Home With APP Basement Conversions
APP has been transforming the forgotten parts of homes throughout Huntingdon and beyond for over half a century. We take pride in our ability to transform darkness into light by bringing disused spaces back to life, expanding floor space while increasing property value.
Our specialists tailor each project according to individual needs and budget while ensuring all legal regulations are met as well as providing necessary insulation or waterproofing services.
Our aim is to give clients total assurance that their basement conversion is being done right. Every detail during execution is closely attended to which enables us to consistently deliver projects to the highest of standards, no matter how unique they may be.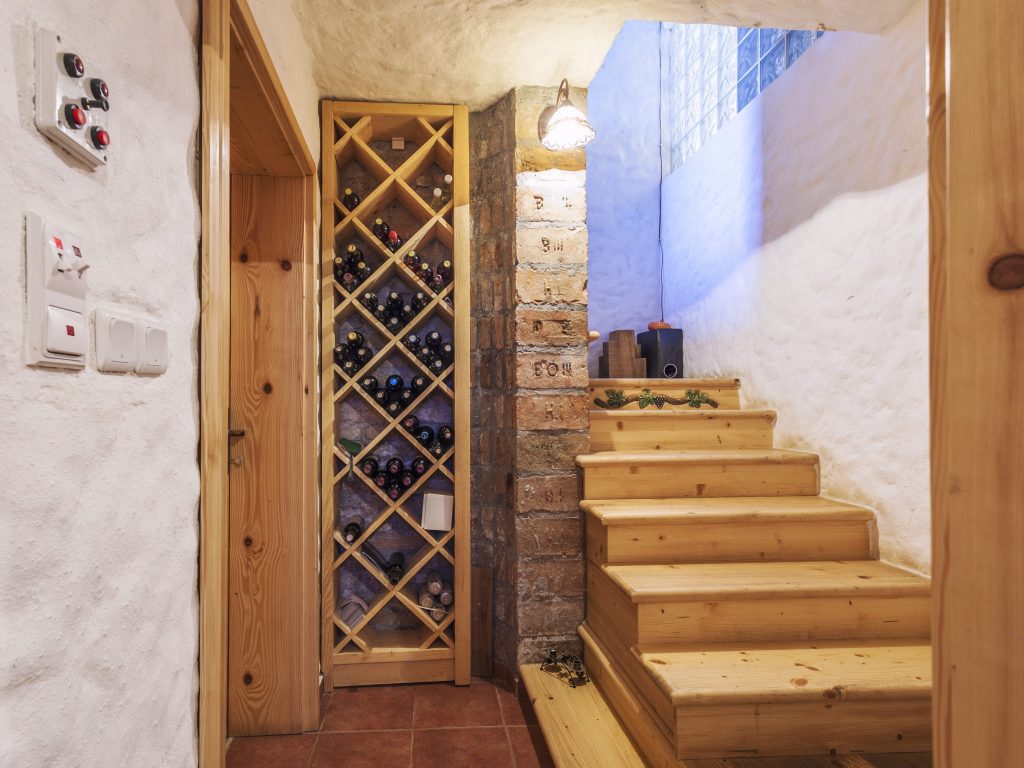 We're Ready To Help You
Please get in touch with our friendly team today and we can get the ball rolling on your project sooner than you think.
Preserving Your Property for Over 50 Years
APP has worked for over half a century to protect properties in Huntingdon and all over East Anglia from harm, damage and deterioration. We focus on proactive solutions like regular inspections, cleaning and repairs that go above-and-beyond the call of duty when it comes to property preservation. Our work ranges from roofing issues all the way down to basement waterproofing systems.
The APP team is also committed to improved energy efficiency through modern waterproofing techniques and insulation upgrades. We're always on hand to help preserve the value of your property while simultaneously saving you money.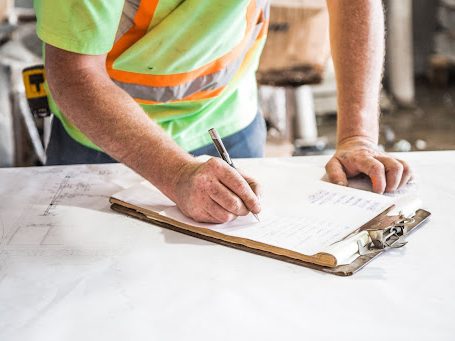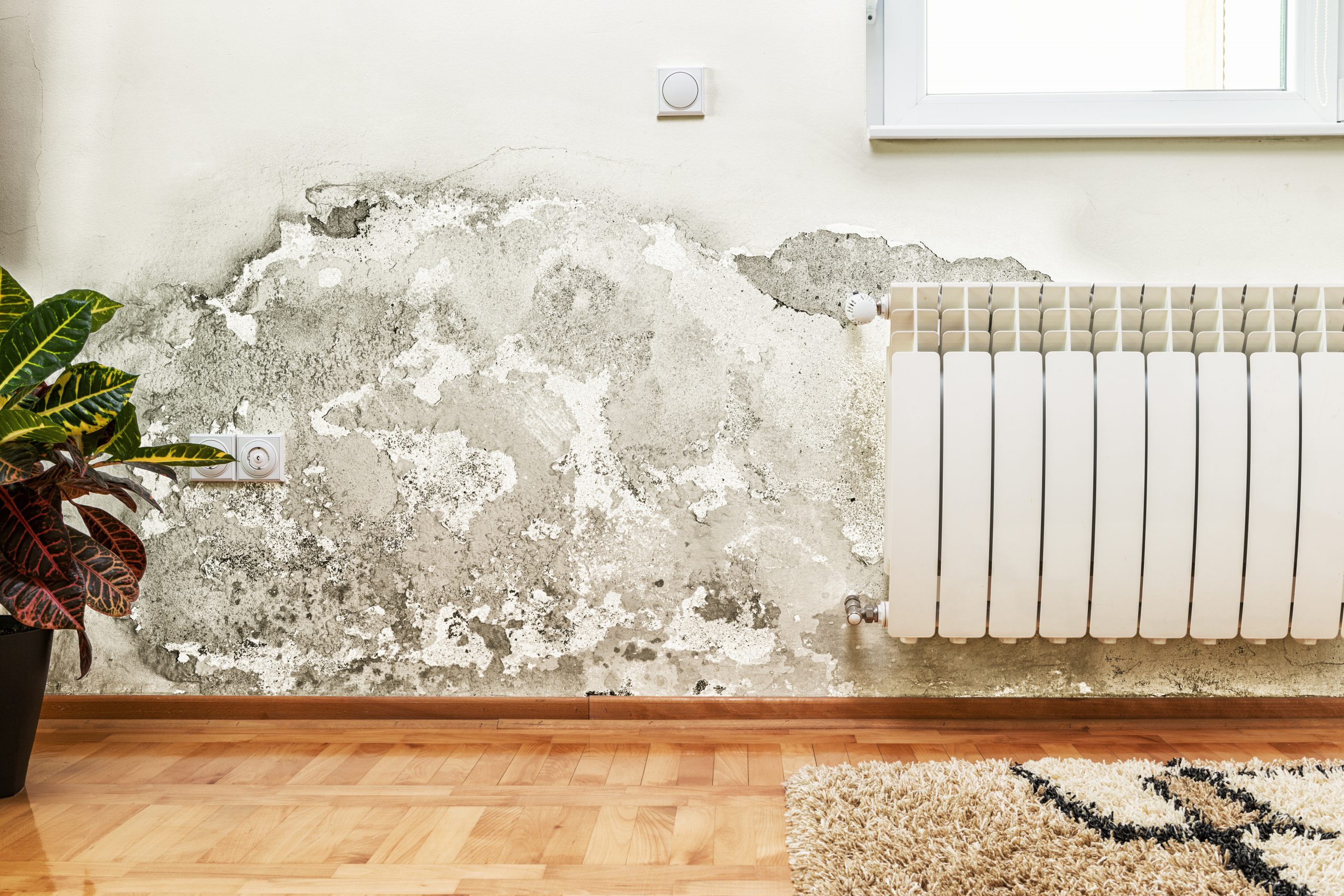 Huntingdon Damp Control
Don't ignore rising or penetrating damp – the damage can be irreversible if left alone.
That's where APP comes in, offering comprehensive services and superior customer service to tackle any moisture-related issue with our experienced team of professionals who conduct detailed inspections before formulating an action plan tailored specifically for you.
It's always recommended to employ the services of a specialist damp control and waterproofing company if you think you have a damp issue. You can trust us to provide a personal touch every step of the way so that we ensure all potential damages from mould, mildew are eradicated completely.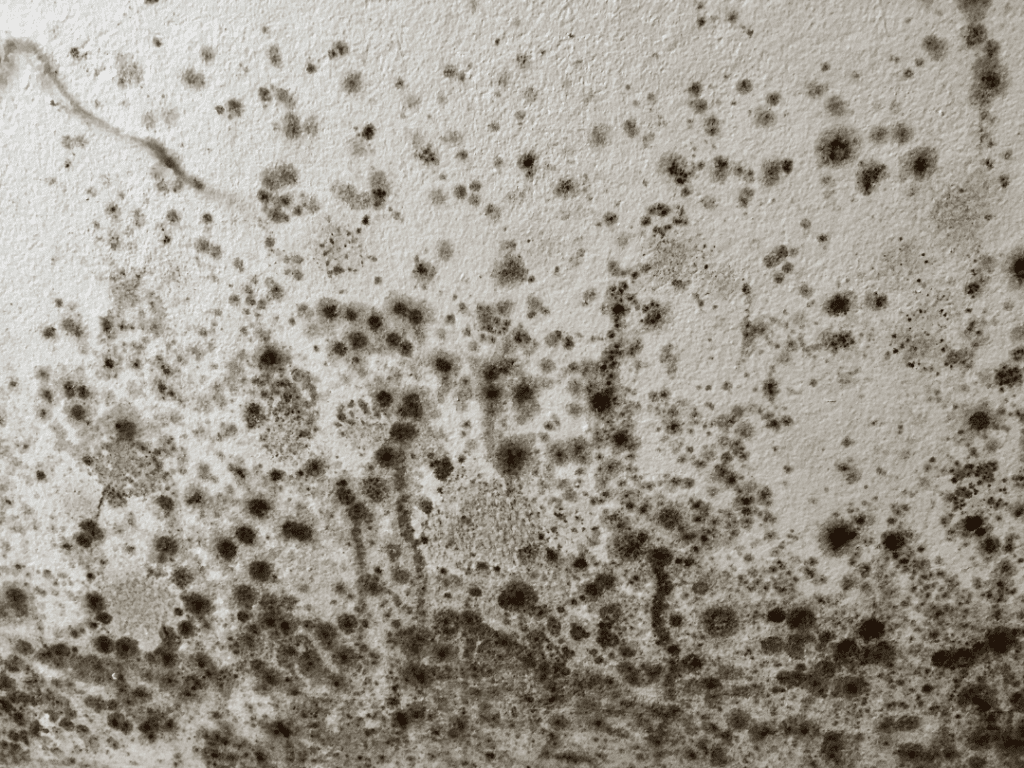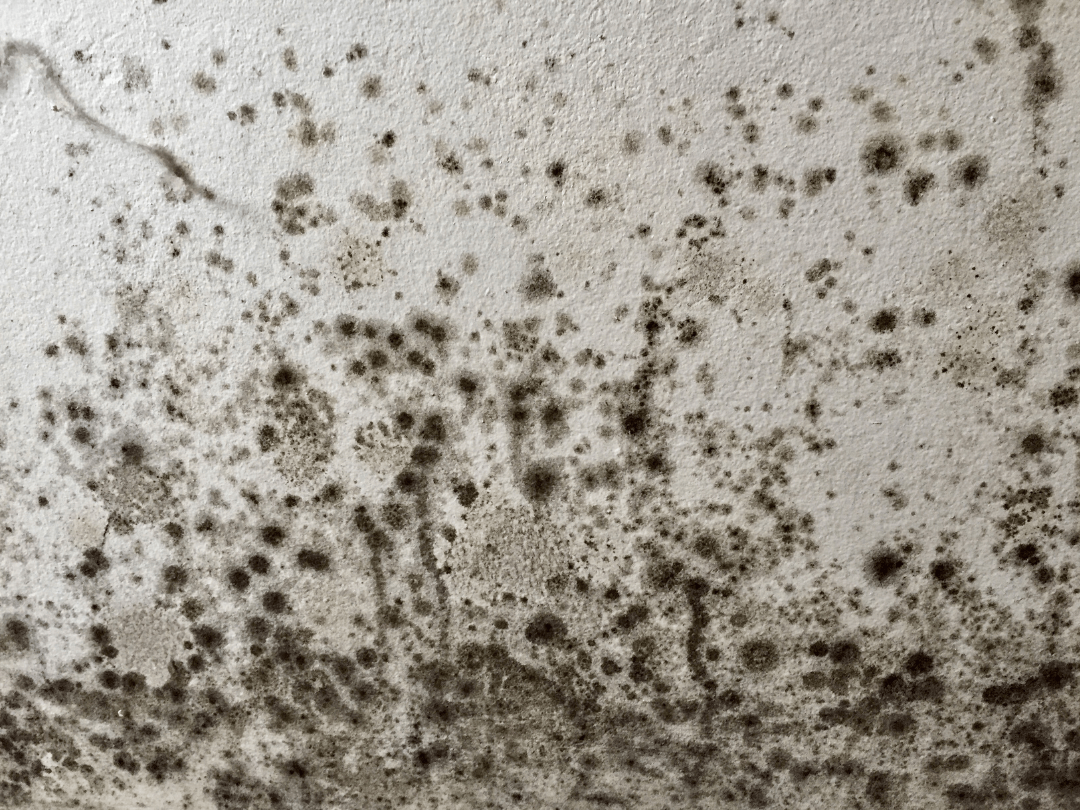 Expert Rising Damp Solutions For Your Property
Rising damp is a real concern and can be devastating to your property if not handled correctly. The team at APP take pride in providing tailored solutions that will quickly repair any damage caused by rising damp, without causing harm or disruption to you or the environment.
If you live in Huntingdon or the surrounding area don't hesitate to get in touch. We're ready to provide an immediate consultation on how we could help implement physical DPCs, specialist creams and ventilation units. Our systems are all professionally designed options suitable for creating an effective defence against rising damp problems in Huntingdon and beyond.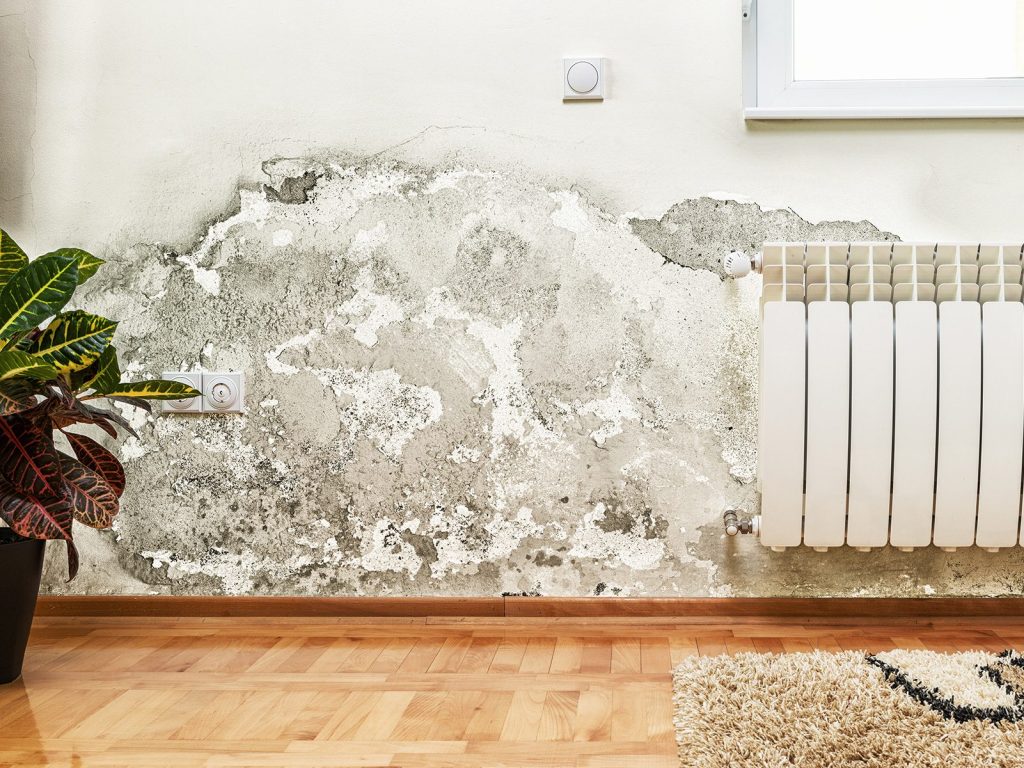 Is Your Property Suffering From Penetrating Damp?
Penetrating damp in properties can be a major cause of concern, with potentially detrimental effects on living conditions and the structural integrity of the building. To effectively combat this issue, it is important to identify its source and implement the correct solution. Ensure your property in Huntingdon stays safe and sound with the help of APP.
Typically, solutions to penetrating damp involve addressing both external and internal factors. Examples of external repairs include roof maintenance and replacing damaged soffits and fascias. Internal solutions may involve addressing insulation issues or treating cavity walls with silicone-based creams. Additionally, it's important to ensure guttering systems are free from blockages and working correctly.!
If you have suspicions about penetrating damp in your property, we always advise to seek the help of an expert in damp control. Our professionals will perform a comprehensive inspection and tailor a solution to suit your needs. Feel free totalk with us to ensure your property is protected from the damaging effects of moisture.
Protecting your property from penetrating damp is an essential job, and you can trust the experts at APP in Huntingdon to carry out a comprehensive survey and plan. Our team are highly knowledgeable and experienced with both rising and penetrating damp. We'll conduct an extensive inspection to determine the cause, then create a customised schedule that meets your specific needs for optimum results.
With our professional guidance and expertise, you can be confident your property will stay free of any adverse effects of moisture.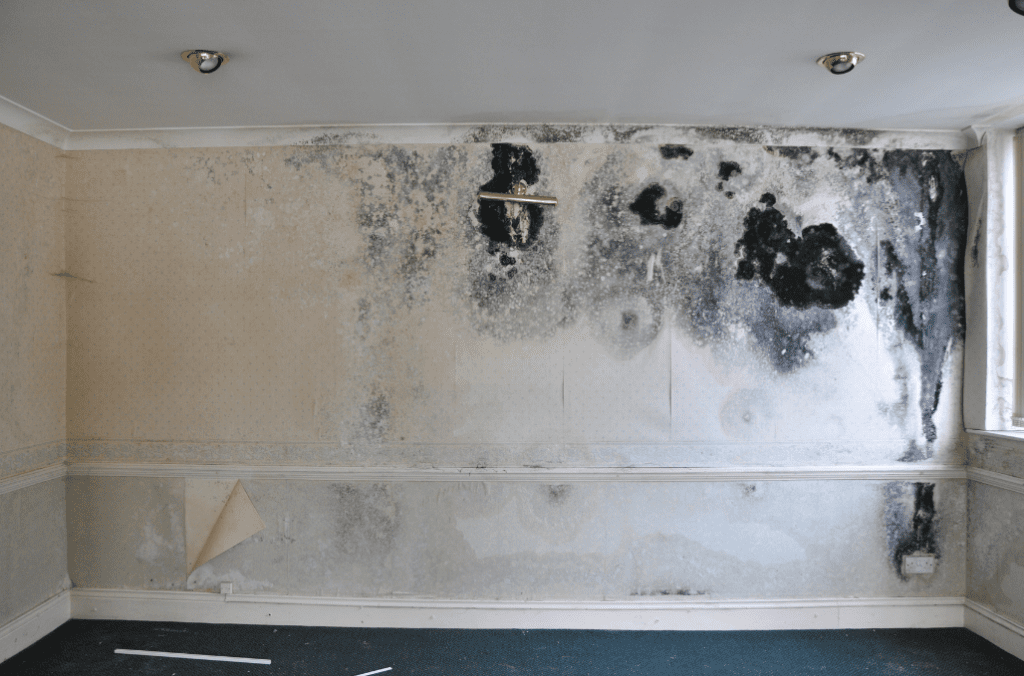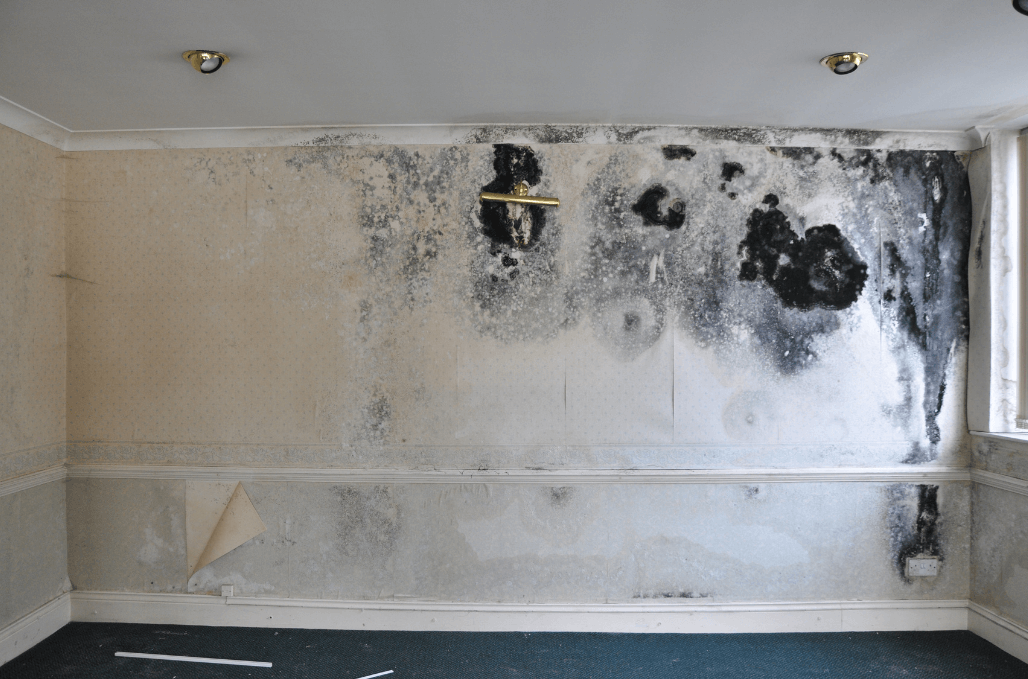 Professional Solutions To Condensation
Battling condensation damp is common in homes across Huntingdon, and selecting the right solutions is key for creating a comfortable and healthy environment. At APP, we can advise you on the best way to address the problem – from simple repairs to more extensive operations.
Before taking any further steps, it is essential to determine the source of the issue. To reduce humidity levels inside your home, try opening windows more often or installing extractor fans in prone areas. Adding insulation will also help retain warm air indoors, while dehumidifiers can keep moisture levels regulated.
If external sources such as broken roof tiles or insufficient guttering are causing water to enter your property, measures must be taken before internal treatments can be adopted. Failure to do so could cause further damage by allowing moisture to recirculate inside walls.
If you need guidance in tackling condensation issues at home, contact us today. Our knowledgeable team can survey the affected areas and devise a tailored solution that will prevent future damages caused by moisture-related problems.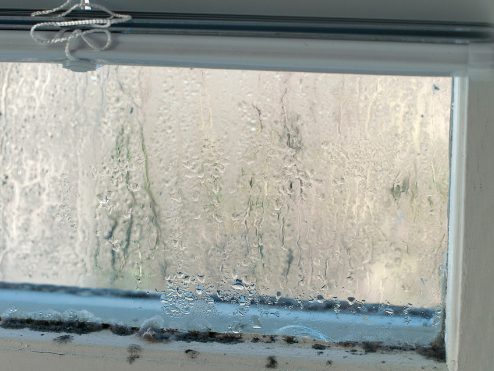 Professional Black Mould Removal
Unchecked black mould can pose a significant risk to the health of properties in Huntingdon. If signs are spotted, it's important to take immediate action. To determine the underlying cause, an inspection from a professional surveyor is usually required.
Improved ventilation through the replacement of window seals or installation of extractor fans in bathrooms and kitchens can help tackle condensation damp. To further prevent outbreaks from occurring, uncontrolled/controlled ventilation or external wall waterproofing may be used.
If you need expert advice on black mould in Huntingdon, APP's team of specialists are ready to provide customised solutions that are tailored to your individual needs. Our aim is to help restore your property back to its healthy state with minimising disruption. Contact us today for more information!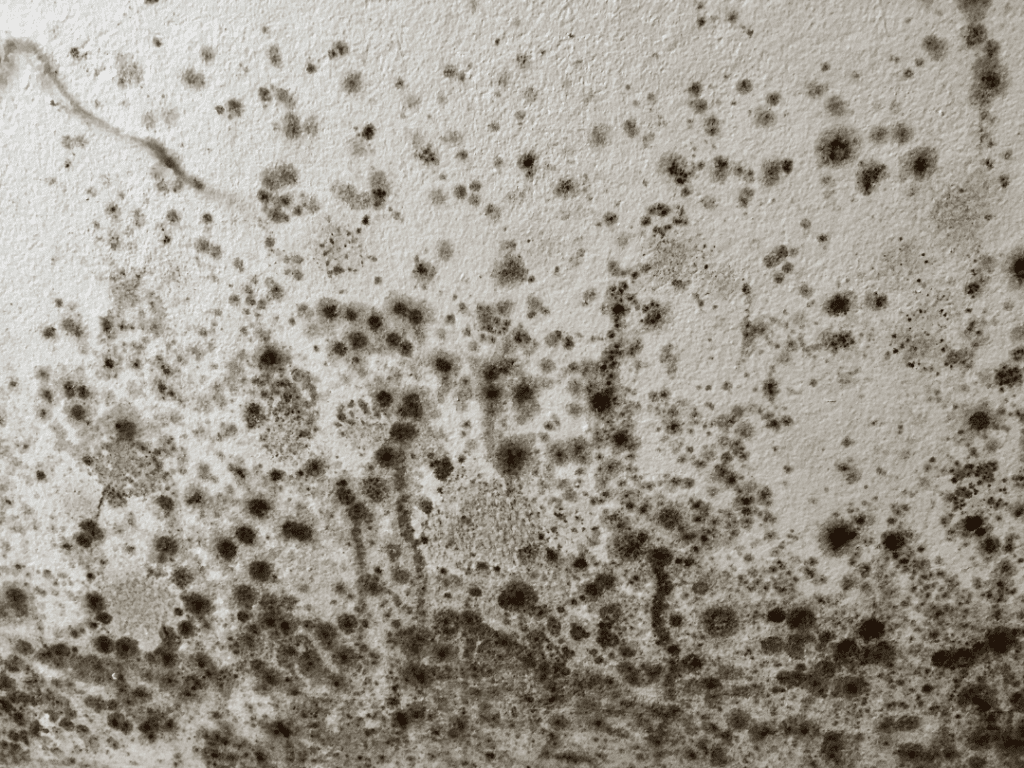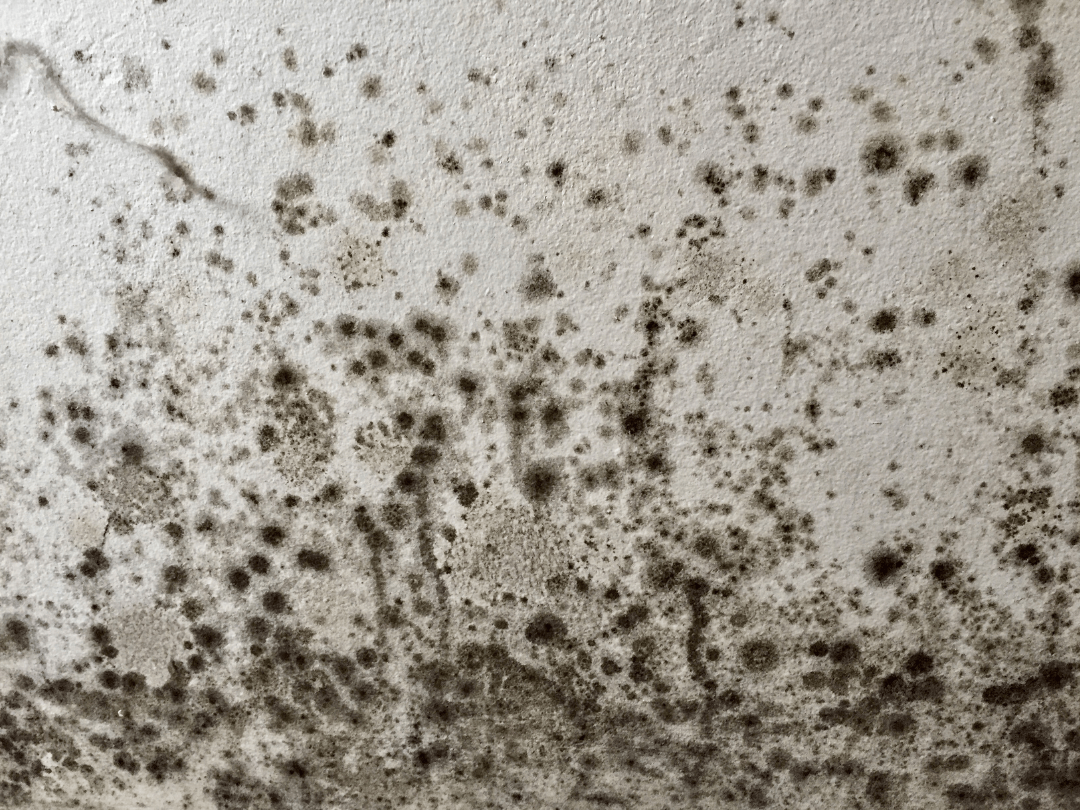 We're Ready To Help You
Please get in touch with our friendly team today and we can get the ball rolling on your project sooner than you think.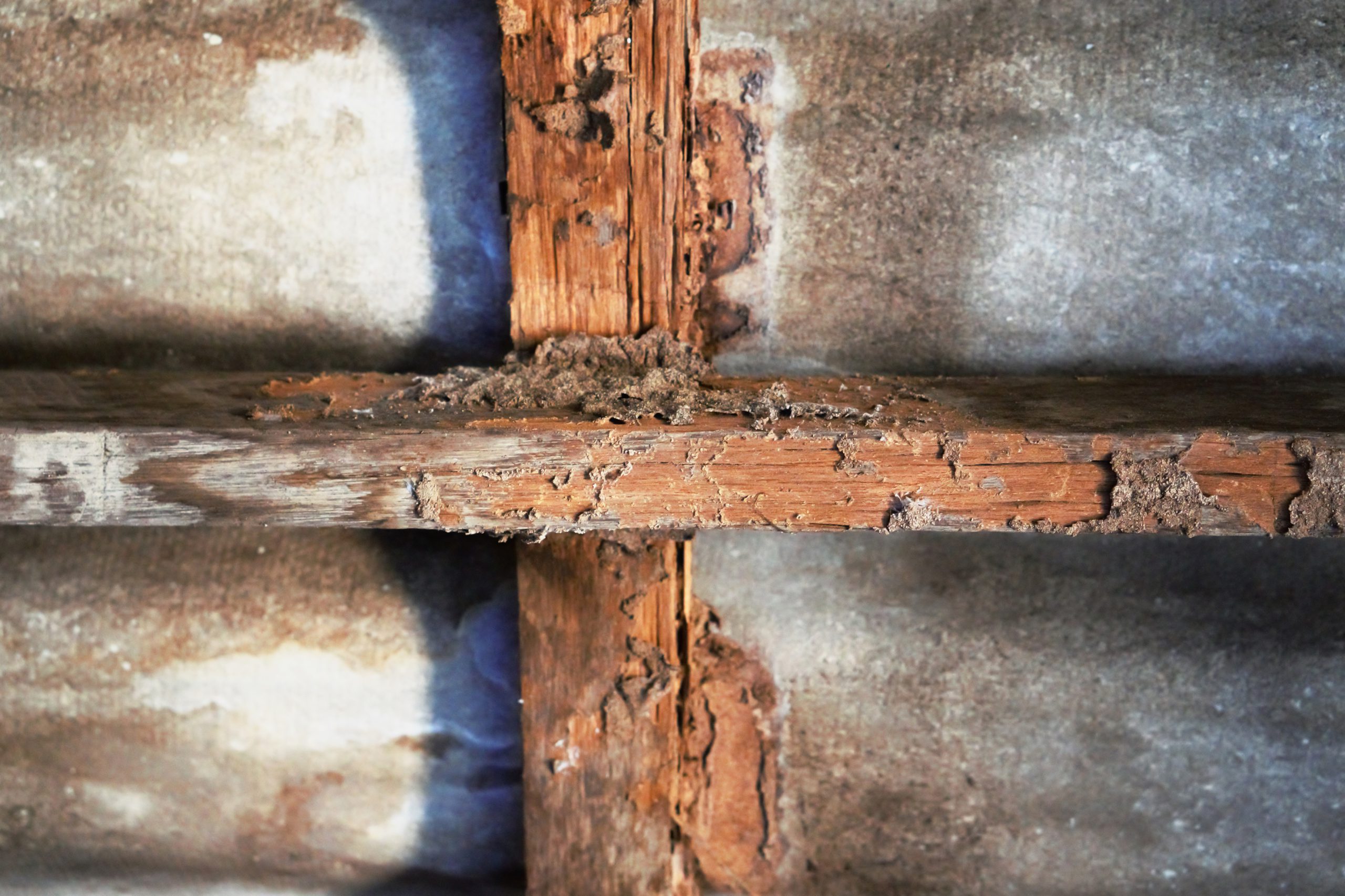 Professional Timber Preservation Surveyors in Huntingdon
The structural integrity of your property largely depends on the condition of its timber components. If left unprotected, it could lead to expensive repair bills or even hazardous living conditions. For this reason, it is advisable to have professionals carry out surveys to detect any signs of damage and take immediate preventative action.
Wood preservatives can be a cost-effective way to protect timber from fungal decay, woodworm and other types of damage caused by moisture and insects. However, for these products to be effective, it is important that they are applied correctly. If you're not sure about what kind of treatment is necessary for your particular timber components, our team at APP can provide expert advice with tailored recommendations that will save you time, money, and harm in the long run.
Get in touch with us for all your timber preservation needs in Huntingdon. Our experienced team is trained and equipped to give you the guidance you need.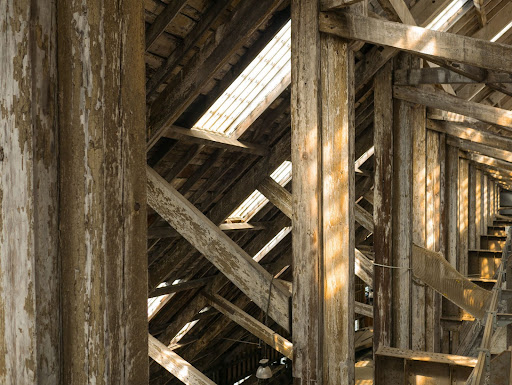 Stop Wet Rot in Your Home With Expert Remediation
Wet rot is a type of fungal decay that can cause extensive damage to various types of wood, including joists, flooring and walls, if left untreated. It requires higher levels of humidity than dry rot to thrive which are usually caused by sources such as water or steam. That's why it's essential to identify the source issue and take preventative action for successful treatment.
For this purpose, it is advisable to have an inspection done by an experienced professional who can assess any underlying factors; for example, condensation damp or poor ventilation. Tailored solutions can then be applied depending on the findings, such as replacing window seals or installing extractor fans in areas with high moisture levels.
If wet rot has already taken hold inside your home then specialised cleaning products should be used for removal. Alternatively, our team at APP offer tailored advice and solutions based on your individual requirements. Ensure that your Huntingdon property remains safe from further harm by seeking qualified assistance today.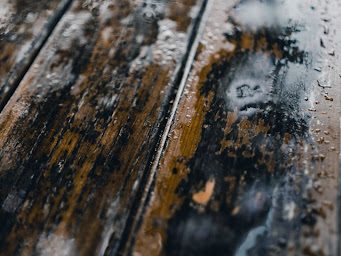 Dry Rot Preservation Specialists
Dry rot is a destructive form of fungal decay that can cause severe damage to wood structures. It usually appears when air circulation is limited or temperatures are too high, allowing fungi to draw moisture from surrounding timber.
If left unchecked, it can quickly spread and weaken beams and joists, leading to costly repair bills. It thrives in conditions where air cannot circulate freely or temperatures are too high, allowing fungi to draw moisture from the surrounding timber. Recognisable signs include a musty smell and dark matter at the point of decay.
If you suspect your property has been affected by it, contact our specialists for prompt assistance.
Our experts in Huntingdon will inspect your property for signs of damage and provide tailored solutions suited to your individual needs. When attempting removal, certain products such as fungicidal wash should be used with caution as incorrect usage may cause further harm. When seeking help, always look for an expert with experience in this area.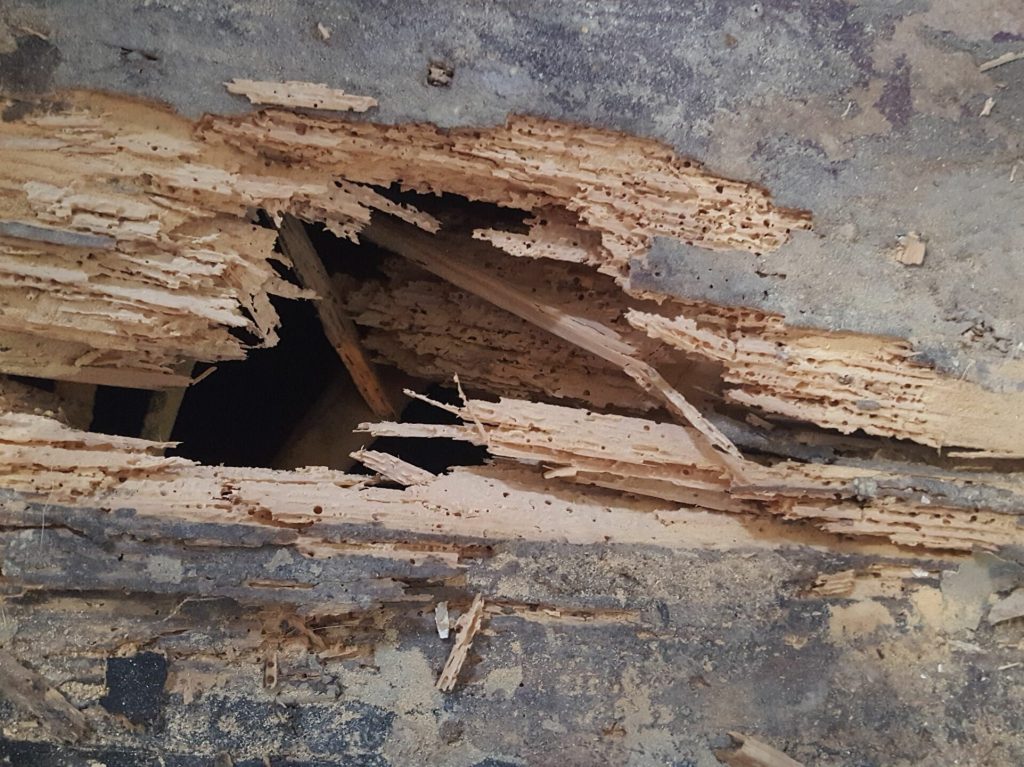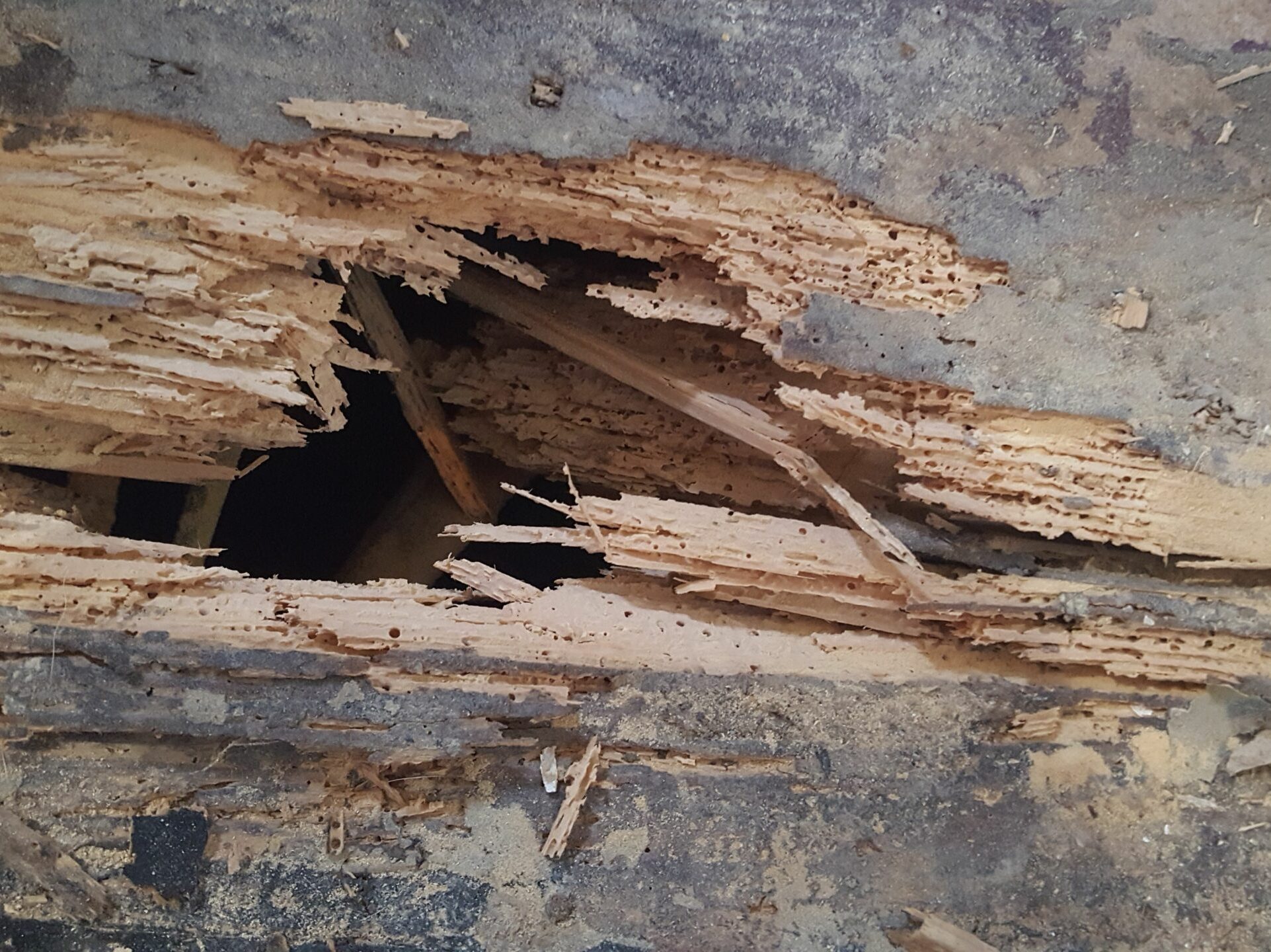 Identifying and Treating Woodworm Infestations
Woodworm are destructive insects that feed on wood, causing severe damage to furniture, floors and structural timber if left untreated. Adult beetles emerge in the summer months, but infestations can be detected year-round through small flight holes, granular frass or a musty odour.
If your home is possibly affected, it is essential to seek out a woodworm treatment specialist who will determine the most suitable plan depending on severity. Solutions may include chemical treatments, vacuum extraction or heat treatments.
At APP we are well-versed in resolving woodworm problems and offer professional advice tailored to you. Our services range from conducting surveys in Huntingdon for potential threats to delivering effective management solutions.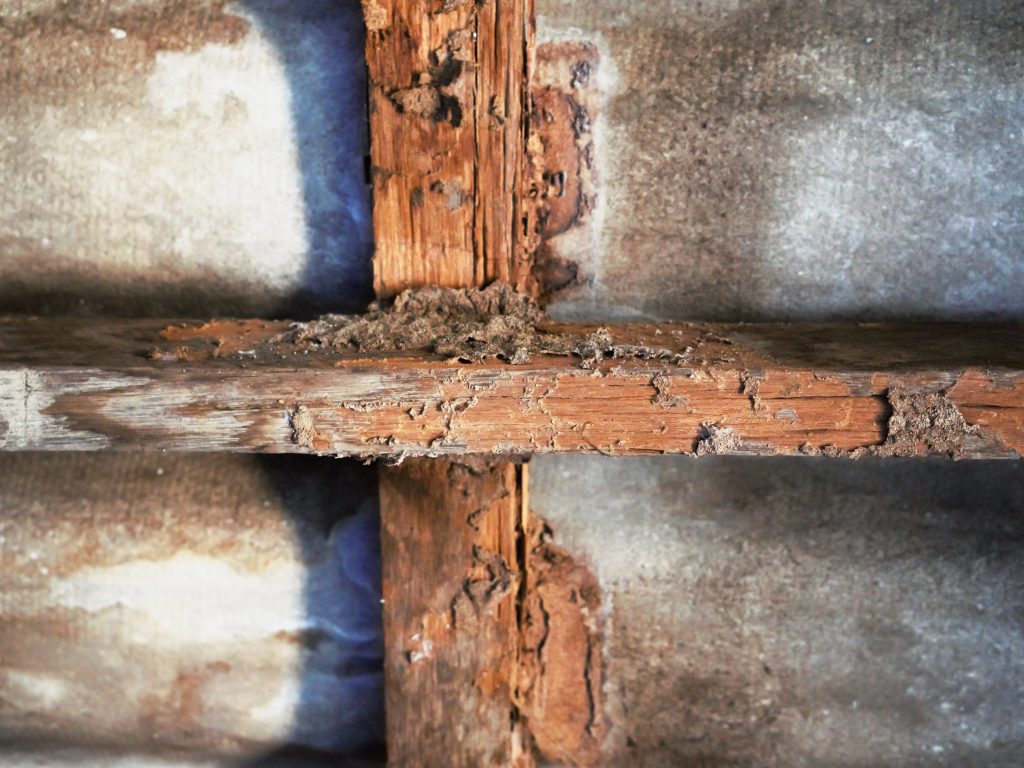 We're Ready To Help You
Please get in touch with our friendly team today and we can get the ball rolling on your project sooner than you think.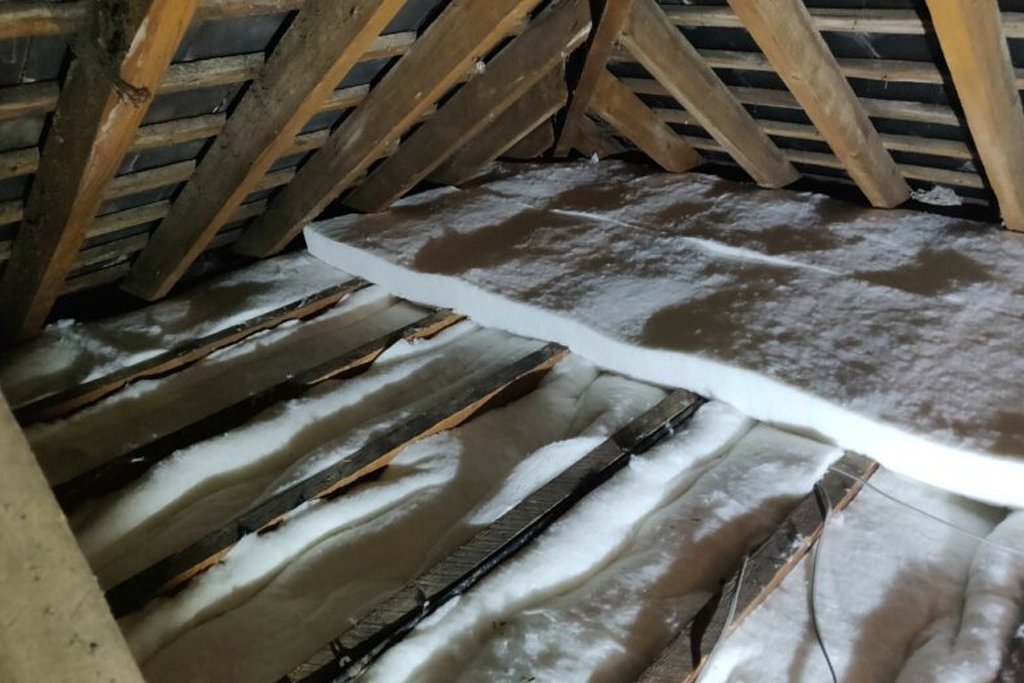 Ensuring Energy Efficiency and Comfort Through Proper Insulation
Installing insulation in your home is essential for saving both energy and money. Not only does it reduce heat loss, but it also contributes to healthier and more comfortable living conditions. For this reason, professional installation is advised – ensuring the best fit not only boosts efficiency, but eliminates any guesswork when dealing with different kinds of insulation materials.
At APP we offer services across Huntingdon tailored to each individual's needs; from providing advice on improved energy efficiency during surveys to guaranteeing the correct fitting of insulating materials through our installation options.
With extensive experience in this field, we are proud to be able to offer the highest of standards. Don't hesitate to get in touch if you need help!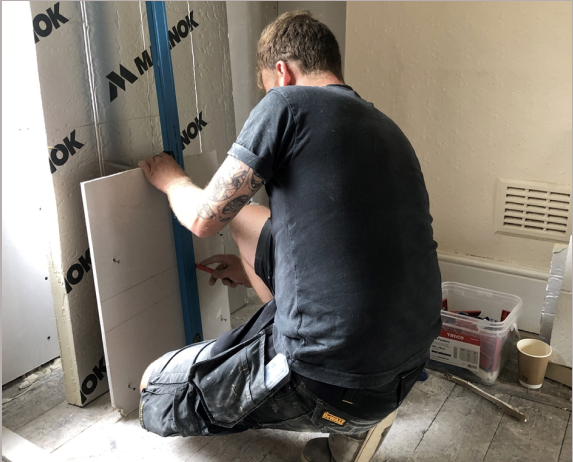 Improve Your Home's Efficiency With Loft Insulation
The UK is renowned for its high energy efficiency standards, and loft insulation regulation is no exception. According to government legislation in 2003, lofts must be insulated to a minimum level of 270mm in England, Wales and Northern Ireland, or 250mm in Scotland.
Despite this, there are still 3 million homes across the country with inadequate or no insulation in their lofts. This can lead to higher energy bills and wasted energy over time.
Proper levels of insulation can make all the difference; not only will it help you save money, but it'll also reduce your home's carbon footprint. Studies have demonstrated that insulating your loft can save up to 1 tonne of CO2 emissions per year on average; the equivalent of taking a car off the road annually!
At APP we understand how important loft insulation is. Our experienced team in Huntingdon offer professional services precisely tailored to your individual needs; from surveys to installation options. Contact us today if you want to make sure your property meets current energy efficiency regulations.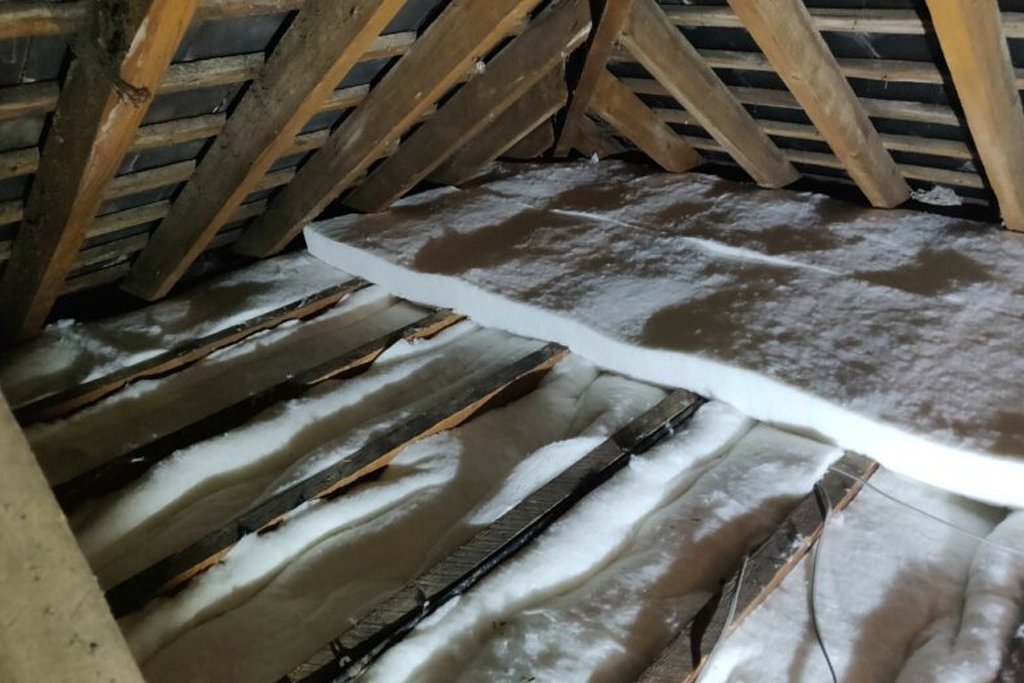 Ensuring Energy Efficiency Through Room in Roof Insulation
Ensuring your home is energy efficient is essential and room in roof insulation plays a pivotal role in this.
The type of materials required to insulate such an area depend on the type of roof construction, ranging from reflective foil to rigid foam boards. Good ventilation is just as important for rooms in roofs – without it, moisture will build up leading to mould or condensation damage that can affect wooden frames and beams. Additionally, insufficient ventilation can also damage insulation materials and reduce their life span. To prevent this, heat recovery systems like air bricks, mechanical extractor fans, and trickle vents should be implemented to remove stale air while maintaining a healthy living environment.
At APP, we are well aware of the necessity of top-notch room in roof insulation. Our knowledgeable team provides advice that is tailored to individual needs; from conducting surveys to installation options and ventilation systems. With our help, you can rest assured that your room in roof will be energy efficient and well protected.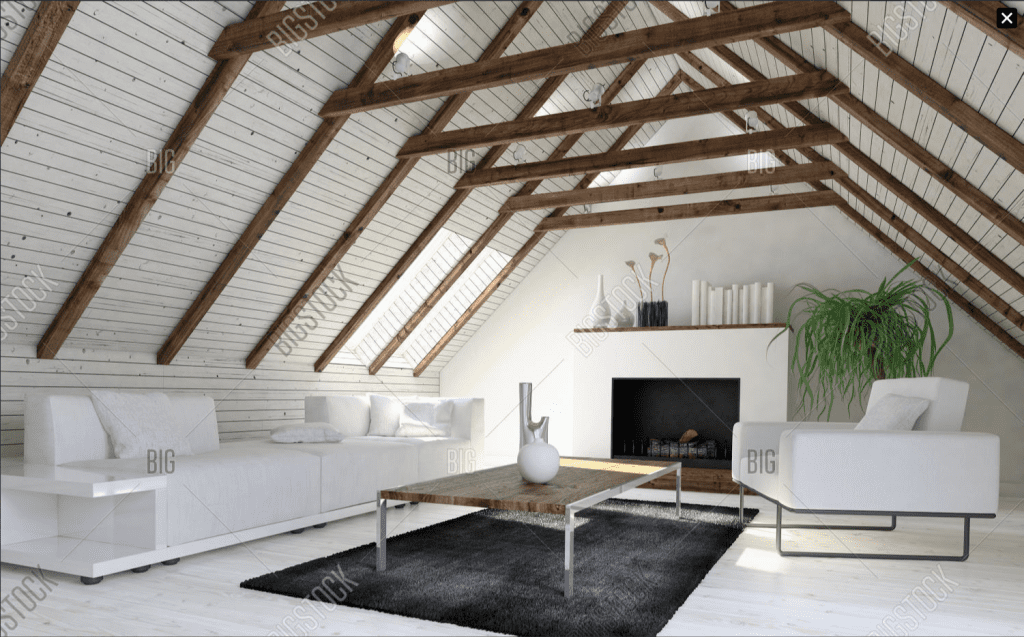 Maximise Energy Efficiency With Internal Wall Insulation
Internal wall insulation is a key factor in maximising energy efficiency and lowering energy bills. This involves installing additional layers of material, such as mineral wool or rigid foam boards, to the internal walls and cavities of your property in order to reduce heat loss and keep your home warm for longer.
Studies have shown that this can decrease energy expenditure by up to 40%, with higher quality products like rockwool providing effective noise reduction due to their sound absorption capabilities.
At APP we are extremely knowledgeable in this department with over 50 years of experience helping properties across Huntingdon and nearby areas – so trust us when we say that our professional survey, design, and installation services will make an unparalleled difference to your home.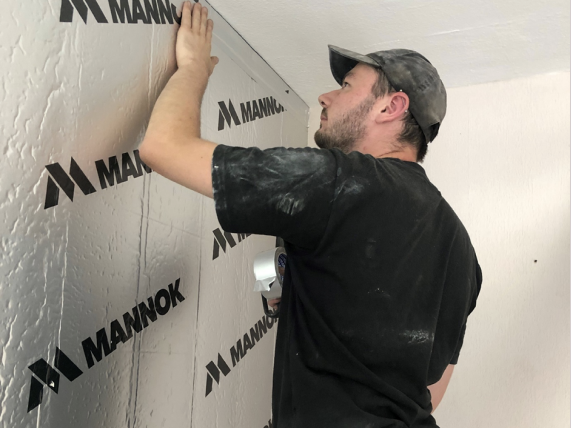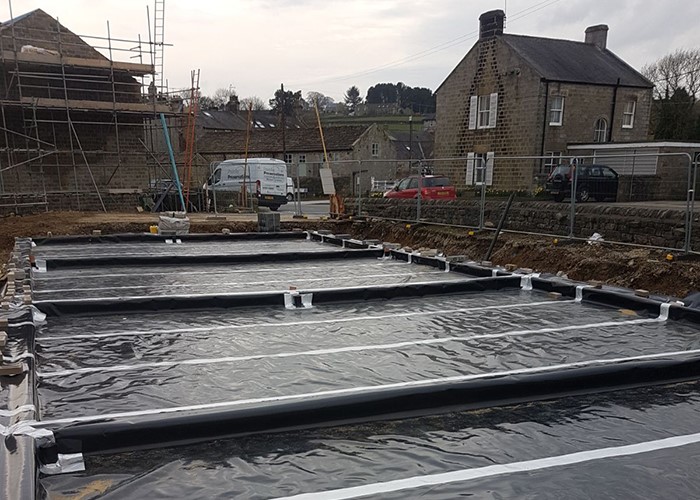 Protecting Builds in Huntingdon With Ground Gas Membranes
Ground gas membranes are an absolute necessity for protecting properties from the hazardous and potentially lethal gases, such as carbon dioxide and methane, that commonly exist in polluted land or subsoil. The repercussions of neglecting to take proper precautions can not just lead to substantial structural damage, but also present potential risks to human health.
Thankfully, ground gas membranes serve as a powerful protective shield between the property's substratum (e.g. concrete or soil) and its foundation, offering unbeatable insulation from these potentially harmful gases.
At APP we have years of expertise in this area and specialise in positioning plastic sheets or foils prior to any construction work taking place, guaranteeing complete security against toxic ground gases.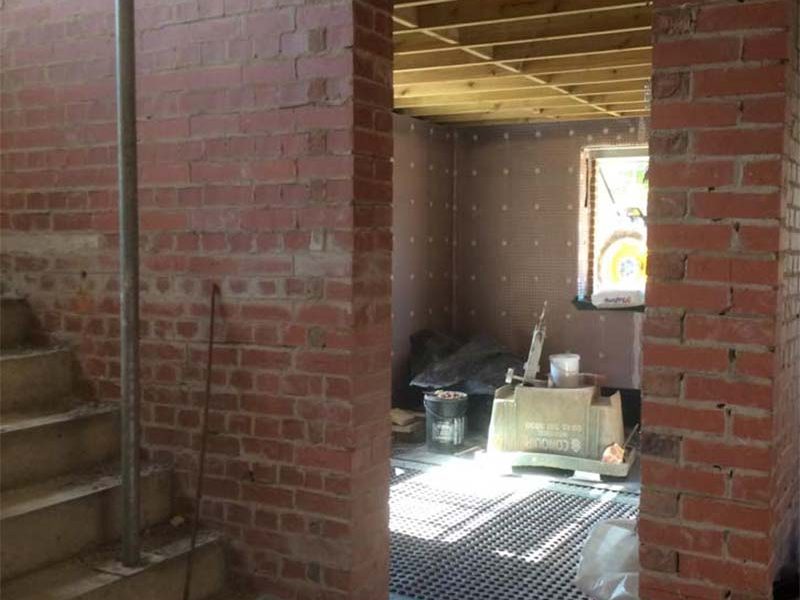 Experts in Quality Ground Gas Surveys
The importance of ground gas surveys and the subsequent ground gas membrane installation cannot be understated when constructing a new building or renovating an existing one. It is imperative to ensure the safety of those living in or working at the property.
This mandatory action is taken in order to counteract any potential contamination from prior activity such as landfill sites and thus guarantee total protection from severe structural damage. This also provides a barrier against hazardous gasses like carbon dioxide and methane which, if unchecked, can have serious long-term health ramifications.
Investing in a top-tier ground gas survey is thus vital and APP stands proudly as an industry leader in this field. We'll make sure your property in Huntingdon is safeguarded against any external threats.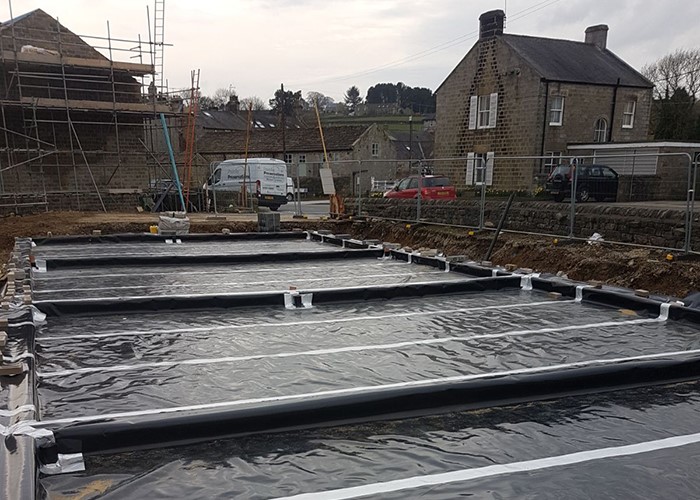 Get The Results You Need With An APP Survey
Residents of Huntingdon and the surrounding areas should not hesitate to get in touch with our knowledgeable and experienced team to set up an appointment. You can call us or fill out our contact form to start the process, and we'll get your project underway immediately.
We are delighted at the prospect of working alongside you, and can't wait to see what we can achieve together.