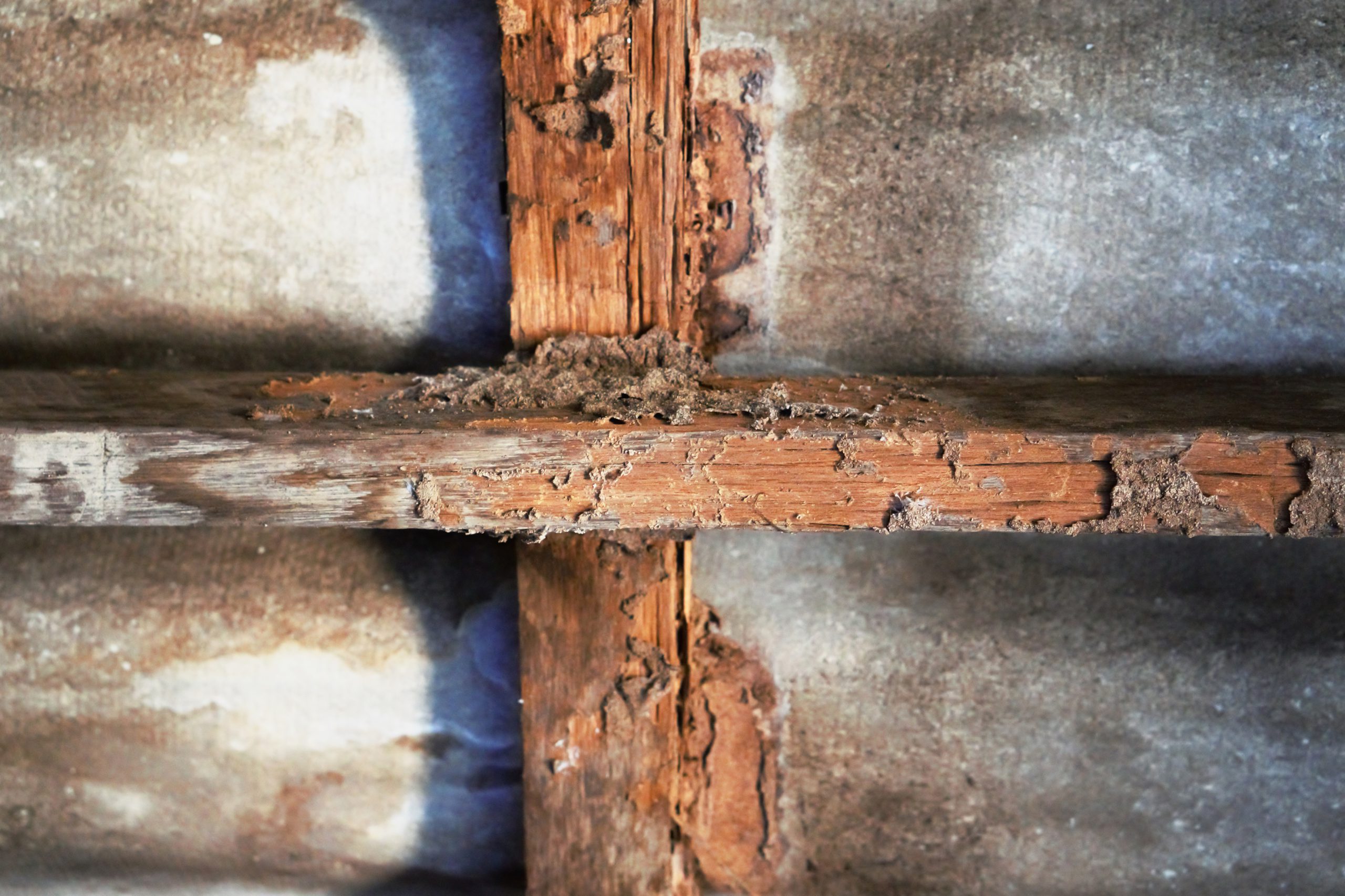 APP Timber Preservation
& Treatment Services

The UK's leading property care experts with over 50 years experience

CHAS Accreditation demonstrating excellent health & safety standards
Timber Protection and Dry Rot, Wet Rot and Woodworm Treatment
Timber is a popular building material – cheap, strong and reliable, it's found everywhere from floorboards to wall supports and roofing. Timber issues are often assumed to be a heritage building problem, but they can be found in buildings of all ages. The most common problems are caused by woodworm and fungi; these small invasive species can cause damaging infestations and rot, leading to expensive structural damage.
Timber problems aren't always obvious. You might spot the tell-tale trails when you pull up flooring, spot weakened timbers crossing a roof or ceiling, or perhaps orange or white fungal growth directly on frames or surrounding brickwork. The important first step is to diagnose the issue and the species responsible so that the correct and most effective course of treatment can be taken. Timber protection can stop infestations and rot in their tracks and repairs are quick and easy with the most recent resin-repair adhesives.
At APP Protect, we've been solving timber issues since 1967, protecting thousands of homes across the Cambridgeshire area.
Timber Problem Identification
Our qualified surveyors quickly get to the heart of timber issues, we know where to look and the tell-tale signs. Whether it's woodworm, dry rot or wet rot, we'll find the cause and the exact nature of the damage and find quick and cost-effective solutions. Learn how to spot timber issues with our timber protection fact file.
When you call, we'll ask a few questions and try to understand the scale of the problem. If you're happy to proceed, we'll send a surveyor out to assess the issue. All surveyors are directly employed members of the team and are Certified Surveyors of Timber and Dampness in Buildings (CSTDB) and Certified Surveyors in Structural Waterproofing (CSSW).
Your APP Protect surveyor will conduct a thorough assessment of the problem areas and any other timber structures that may be affected. You'll receive a written report within five days that will include detailed advice and recommendations and an estimate for any work needed. Our surveyors don't get commission so you can be sure that any recommendations are honest and reflect the best solution for your issues.
Our Timber Preservation guides
Woodworm Treatment
Woodworm is actually an infestation of wood-boring beetles. As the beetles feed on the timber, it can weaken structures and cause cosmetic damage.
Usually, we can treat woodworm with a safe, water-based insecticide, although we may recommend other treatments depending on the scale and severity of the infestation.
Dry Rot
Dry rot can spread quickly through timber and start to infiltrate bricks and plasters. Despite the name, dry rot thrives in damp conditions. We'll help locate the cause of the damp and provide damp-proofing treatments to prevent the chance of the fungi returning, as well as curing the current dry rot with effective fungicidal treatments.
Wet Rot
Many different fungi can cause wet rot and they can be difficult to classify. Our highly-experienced and trained surveyors will identify the rot to recommend the best treatment. Wet rot is less destructive as it only grows in very wet areas, but it can still cause damage to the building structure. We'll work to solve the damp issues and treat the rot itself to halt the damage.
Timber Repair
If the woodworm or rot has been left untreated, timber may need to be replaced. APP Protect is an approved contractor for Rotafix Timber Repairs, using the Resiwood range of products. We simply cut out the damaged sections, insert a new section and bond the beams together using the resin adhesive. The structural strength of the timber is preserved while maintaining much of the original material. The approach meets the English Heritage conversation requirements, making it ideal for use in older buildings.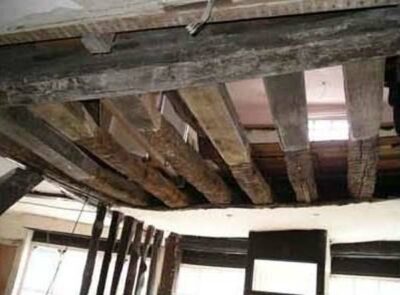 Our Promise
As with all our surveys, treatments, repairs and installations, we treat your home like our own and we promise to:
Work in a clean and tidy manner, using industrial standard dust barriers
Bring ID and arrive in a sign written vehicle
Be polite and courteous, asking permission to access areas and move furniture
The Timber Protection Fact File
| Type of issue | Cause | Common Signs | Action |
| --- | --- | --- | --- |
| Woodworm | Wood-boring beetles (usually the Common Furniture Beetle). Females lay eggs in cracks and crevices and the larvae burrow into the timber, feeding on the wood cells for up to four years. | Tracks show historic infections, often seen under flooring. Live infections are often characterised by holes and small piles of dust. | Accurate diagnosis followed by insecticide woodworm treatment and repair. |
| Dry rot | Wood fungus (Serpula lacrymans) feeding on wood in damp conditions. The mycelium strands spread out into timber and can cause structural issues. They can also spread into brickwork, mortar and plaster. | The fungus looks different in each life stage. The spores look like orange dust, the mycelium resembles white strands and the fruiting body is a large mass or mushroom-like structure. | Accurate diagnosis, followed by damp-proofing in conjunction with a fungicide treatment. |
| Wet rot | Multiple fungal species feeding on timber in wet conditions. | Darkened timber, spongy or crumbling wood, fungal growth and a damp smell. | Accurate diagnosis, followed by damp-proofing in conjunction with a fungicide treatment. |
| | | | |
We're Ready To Help You
Please get in touch with our friendly team today and we can get the ball rolling on your project sooner than you think.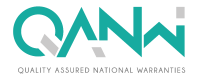 Our Guarantee
Most of our damp treatments are offered with an APP guarantee and an insurance backed guarantee. Your report will carry full details of the scheme.