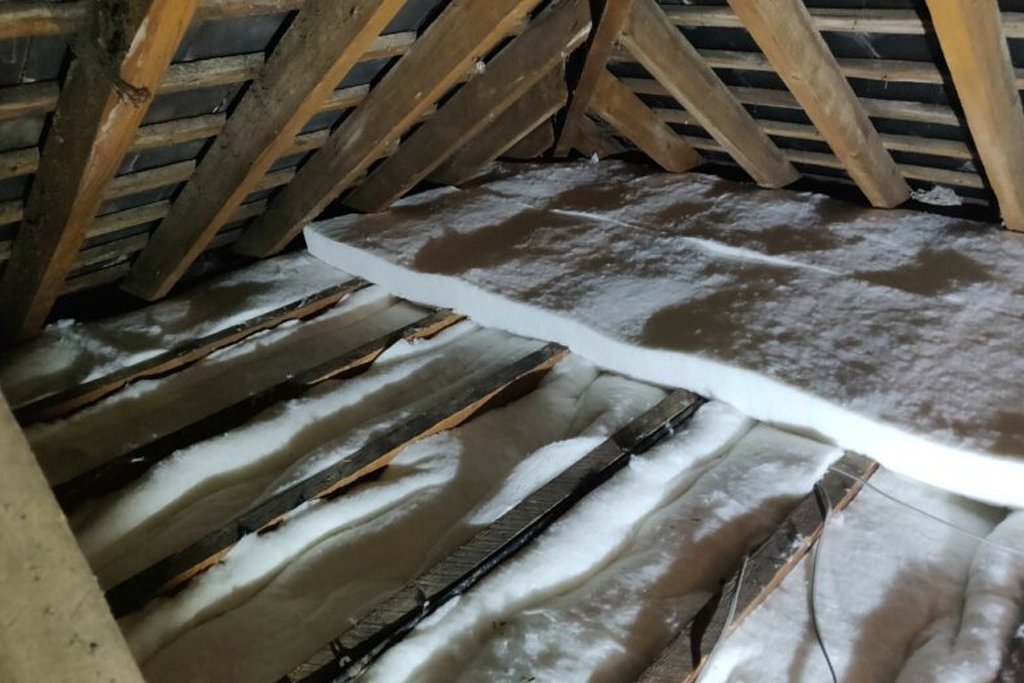 APP Home Insulation Services
Lower Your Energy Bills With Professional Installation

The UK's leading property care experts with over 50 years experience

CHAS Accreditation demonstrating excellent health & safety standards
The Benefits of Home Insulation
Insulating your home can be one of the most efficient ways to conserve energy and save on bills. Depending on the type of building you could save up to £650/year on heating costs according to the Energy Saving Trust. That's a significant amount and will likely increase as energy prices rise.
Home insulation has many benefits that go beyond reducing your energy bills. Having a warmer home in winter and a cooler home in summer can really make a difference to your comfort. The reduction in fuel usage can have a huge positive impact on the environment. Together with lessening outside noise, the resale of your property could grow substantially.
A Third Of Your Heat Is Lost Through Your Walls
Ensuring your home is a warm place is high up many people's lists as the cold can be uncomfortable and sometimes dangerous. You may be surprised that around 35% of the heat generated in your home is lost through your walls! This heat finds ways to escape through walls, gaps and windows, meaning your heating system has to work even harder to maintain a stable temperature.
Poorly insulated homes can also suffer 20% heat loss through the roof and up to 10% through the floor. Addressing the issues that are causing heat loss can result in a number of significant improvements in your wallet and wellbeing. Ask the experts at APP how you can start the process.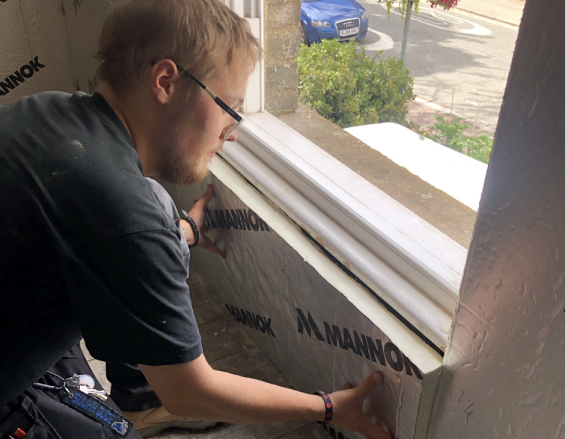 Combat The Energy Crisis With Government Funding
Substantial government funding is readily available, particularly in the area of energy. In order to reduce our impact on the environment and for you to save, energy grants are provided by the Government, local authorities and energy suppliers. These grants come under what is known as the Energy Company Obligations (ECO) scheme.
Many people could be eligible to receive this government funding without knowing it, so it is worth checking to see if you could be helped. There is a whole list of improvements that the scheme can help you with, but the focus is mainly on loft and cavity wall insulation. However, if you're not eligible for help from the ECO scheme then you could check to see if you qualify for any specific schemes in your local area – check local schemes here.
How to Benefit From 0% VAT
You can benefit from 0% VAT when upgrading the energy efficiency of your home due to a government tax cut available from 1 April to 2022 until 2027. The tax cut is applicable when upgrading and installing insulation and renewable measures in your property. So, there's never been a better time to consider the efficiency of your home, especially with the onset of soaring energy bills.
Why Choose APP Insulation Services
APP has been preserving properties for over 50 years and we've built a great reputation around the Cambridgeshire area and beyond. We build long-lasting relationships with contractors and domestic customers alike. Our experience in the building industry means you can be sure to receive excellent service, honesty and delivery of a cost-effective project.
There has never been a better time to ensure your property is working as efficiently as possible. Our free quote from a qualified and experienced assessor will help us to write a full report and guidance on how we can help you save money and keep your home warm.
Our Promise
As with all our surveys, treatments, repairs and installations, we treat your home like our own and we promise to:
Work in a clean and tidy manner, using industrial standard dust barriers
Bring ID and arrive in a sign written vehicle
Be polite and courteous, asking permission to access areas and move furniture
What Insulation Does APP Install?
APP is an experienced installer of all types of home insulation, our free quote highlights the areas in your property that need upgrading and we work with you to agree on the work carried out. The materials we use are specific to the job, however, you can rest assured that we only ever work with high-quality products that match your property. We will never knowingly offer and install sub-par insulation.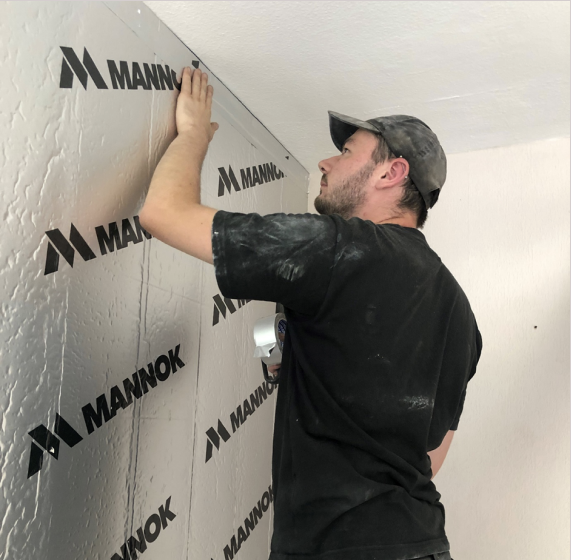 Loft Insulation
Loft insulation is a relatively quick, easy and low-cost method of keeping the heat inside your home and should be one of the first energy-saving procedures you look into. Up to 25% of the heat generated in your home can be lost through the loft and roof of an uninsulated home. In fact, the Energy Savings Trust calculated that you could save up to £580 a year on your energy bills by simply installing the regulated amount of insulation in your loft.
Room in Roof Insulation
A room in a roof is classified as a roof space that is accessed via a fixed staircase. If you have one of these and would like to use it as a liveable space, then it is recommended that the walls and ceilings have adequate insulation. APP can retrofit room in roof insulation by insulating between and above rafters, boarding and then plastering, ready for decoration. We also ensure insulation is placed in the eaves to reduce heat loss from all aspects of the roof area.
Internal Wall Insulation
For homes built before 1950 internal wall insulation (or solid wall insulation) is recommended as it is unlikely it will not be suited to cavity wall insulation. Internal wall insulation is an excellent way of reducing the impact of a third of heat lost through a property's walls. APP will fit insulation to the interior of a solid wall to create a thermal barrier and keep walls warm during the colder months.
What is EPC Rating?
An Energy Performance Certificate (EPC) provides information on your property's energy use and typical energy costs. EPCs are valid for 10 years and they rate the property's energy efficiency from A to G with A being the most efficient. Specifically, an EPC rating depends on your home's amount of energy used per m² and the level of CO² emissions measured in tonnes per year.
Your EPC will explain what measures can be taken to improve your rating, so there's no need to panic if your home is towards the lower G rating. Your certificate will give you a current rating and a potential rating. The potential rating is based on undertaking all the recommendations set out in the EPC. Once the upgrades have been installed it is suggested that a new EPC is commissioned.
Improving the energy rating of your property will not only save you money on your bills in the long run, but it will also add value to your property if you were to want to sell. You can find your EPC here.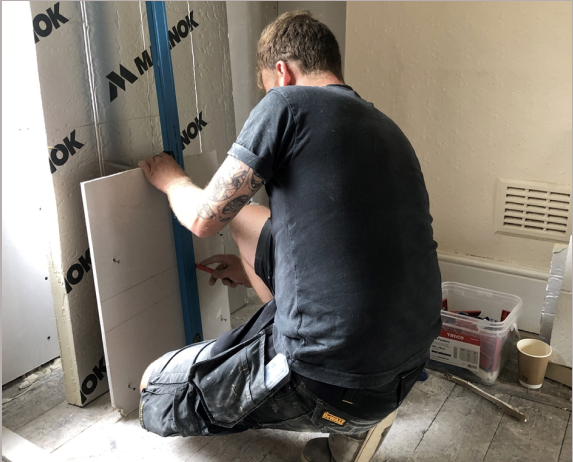 Insulation FAQs
How much does insulating my home cost?
We provide a personalised quote for every customer. Just get in touch to request your quote.
Do I need insulation in my home?
Our surveyors will visit your property and write a detailed report explaining what improvements are available to you.
I already have some insulation in my loft. Is that enough?
Many lofts have around 100mm of insulation but would benefit from more. It is currently recommended to have at least 270mm of insulation in your roof.
There are floorboards fitted in my roof. Can it be insulated still?
Yes, we can either lay insulation over the boards or lift the boards and insulate below depending on what is most appropriate.
Does internal insulation take up space?
Yes, the insulation and dry lining take up a small amount of additional space. But only external walls need insulating, and we can work with you to make each room work perfectly.
What type of insulation would you install on my walls?
We use polyisocyanurate boards (also known as PIR boards). They are lightweight, fire-resistant, and incredibly robust. Once installed they will immediately improve the thermal performance of any solid wall.
We're Ready To Help You
Please get in touch with our friendly team today and we can get the ball rolling on your project sooner than you think.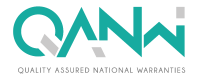 Our Guarantee
Most of our damp treatments are offered with an APP guarantee and an insurance backed guarantee. Your report will carry full details of the scheme.