Green Upgrading of insulation in a roof void
The property, a two-storey terraced late Victorian/Edwardian house of brick with a hipped slate covered roofing. The existing insulation was only 40% of the current recommended thickness & was generally in a poor condition.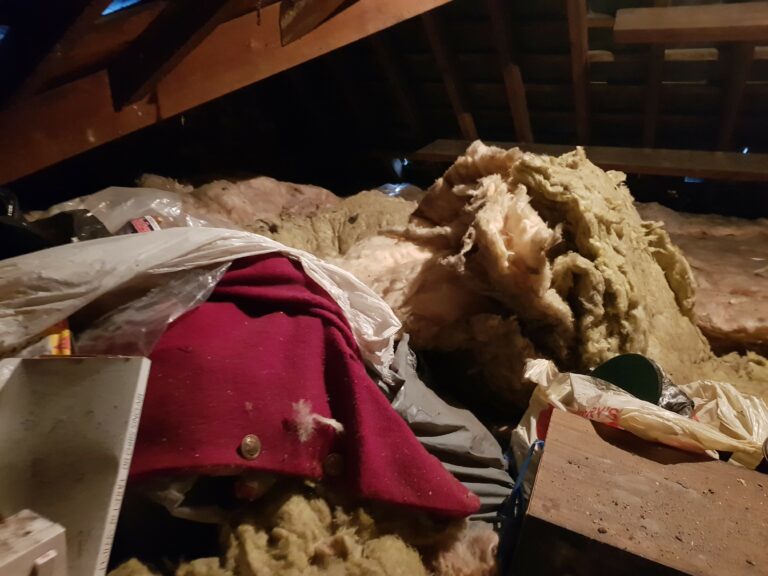 It was agreed with our client the most practical way was to remove all the old insulation and junk and start again
Our client wanted a safe, sustainable and cost effective way to insulate the roof void as an alternative to fibreglass so we offered two products from Eden Renewable Innovations Ltd; TheremaFleece made from Sheepwool and SupaSoft insulation from 100% recycled polyester and is made almost entirely from recycled plastic bottles. SuperSoft was chosen in this case as it contains no harmful chemicals or binders and is safe to handle.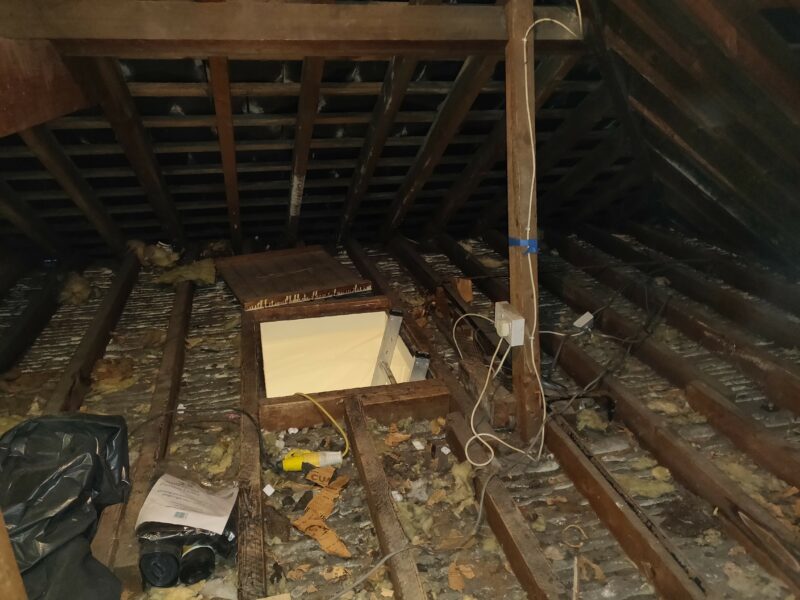 SupaSoft insulation was used to insulate between the joists and then laid over the top (as shown in progress) to provide a new fully insulated roof void
With the work now completed the property is warmer and much more comfortable for the occupier. Energy consumption and running costs are lower which makes the house a more attractive living prospect and also benefits the environment. Insulating any property will significantly reduce the amount of energy lost from the building envelope, reducing energy consumption and hence carbon dioxide released to the atmosphere.