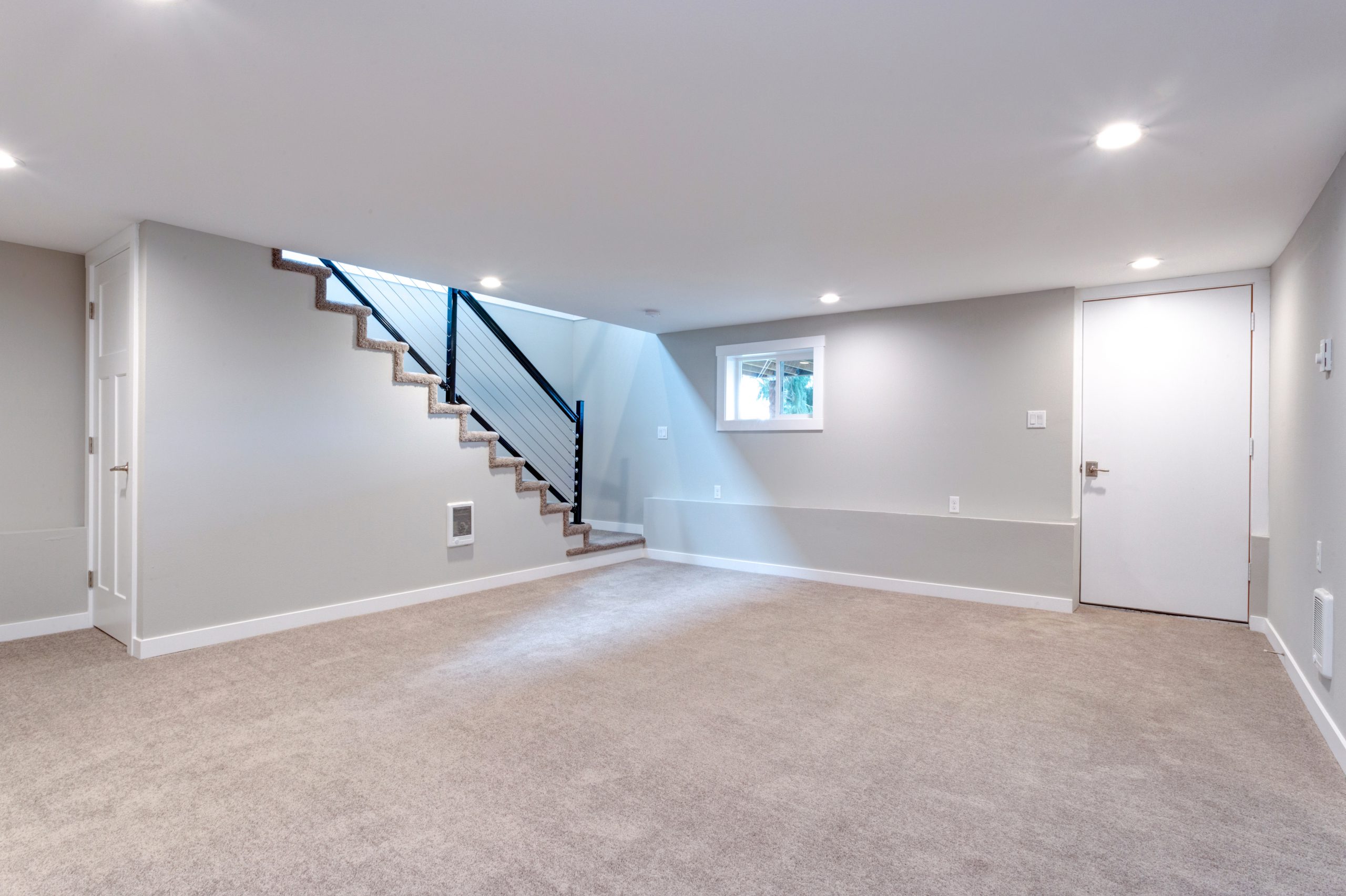 Basement & Cellar Repairs
It is common that many homeowners are unaware that basements and cellars require a certain amount of maintenance for them to remain dry. In order to reduce the need for basement repairs regular maintenance is needed, before or after any basement conversion or basement waterproofing has taken place.
If your basement is experiencing water ingress it could be due to a number of factors, which we explain below. You may have had your cellar converted in the past and this could mean that repairs will need to be made to the additional work that's taken place in the basement. 
What is a Basement Conversion?
Basement, or cellar, conversions are ideal ways to expand your living space if you cannot extend the building above ground. This is especially true in urban areas where ground space is limited and the only options for expansion are up or down.
There are two types of basement conversion – turning an existing space into a habitable area or excavating a new cellar. The former is by far the most cost-effective, the latter is far more structurally significant and expensive.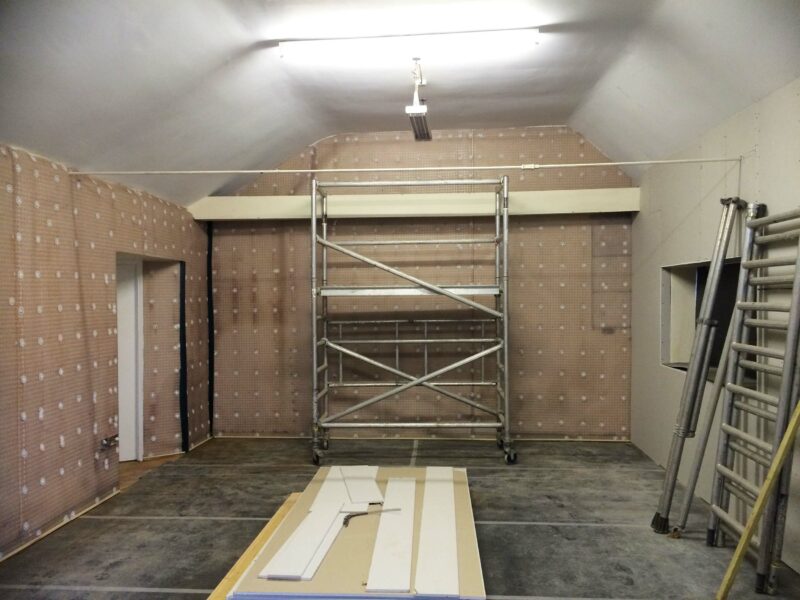 Do I Need Planning Permission To Convert A Cellar?
You will most likely not require any planning permission to convert a basement into a usable living area. You may need permission if a separate standalone unit has not been created above the newly converted basement. If you are going to use the basement for commercial activity or storage then you should seek planning permission.
However, if your building is listed then you will need planning permission under listed building consent for external and internal work.
Basement Conversion and Building Regulations
When adding a room for the purposes of using it as a habitable space then building regulation will become applicable. If ever in doubt over when you may need to adhere to building regulations you should always contact a building control body (BCB).
The responsibility for ensuring the work carried out complies to Regulation 3 of the Building Regulations falls to the ones carrying out the work, such as architects, installers and building contractors. They will need to ensure all work is in accordance to the following:
Fire Safety
Fire safety refers to Approved Document B and was revised in 2019 after the high profile disaster in West London 2017. Part B sets out that basements being designed for habitable use are required to have an emergency escape window or external door that provides escape to from the basement to the ground floor. Or, the basement is required to have a protected stairway leading from the basement to the final exit.
Drainage and Waste Disposal
Approved Document L1b sets out the requirements to prevent energy loss through the use of insulation in the ceiling, walls and floors. U-value calculations on manufacturers products indicate compliance to the Building Regulations.
Means of Ventilation
Adequate ventilation needs to be considered when converting a basement and Approved Document F deals with these regulations. Due to their positioning, basements will always have a reduced rate of air exchange increasing the need for adequate ventilation.
Resistance to the Passage of Sound
There are acceptable limits for the passage of the sound between domestic dwellings which is covered in Approved Document E.
Electrical Safety
Power points, cables, light switches and pipes must be installed by a suitably qualified professional. As most basement conversions use the Type C waterproofing system a properly installed pump is of paramount importance.
Possible Basement Repairs?
Basements can be subject to external water ingress from a number of different causes and they can also suffer from cracks in the walls due to movement over time. Any basement issues that can occur will need immediate attention to be repaired.
We always recommend contacting your local basement waterproofing specialists when you see a potential problem. However, we have outlined some of the problems that may occur that could negatively impact your basement's ability to remain dry.
Failed Gutters And Downpipes
Ensure there is no debris blocking the removal of water in your gutters and there are no cracks or gaps in the gutters and downpipes. Water will always fall down due to gravity and this water will likely make its way towards your basement.
External Treeroots
Tree roots have the potential to seriously disrupt the external walls of your basement which can negatively affect the basement waterproofing systems set up. Make sure there are no tree roots growing against your external walls and contact a professional if you find there are.
Sump Pump Servicing and Maintenance
Sump pumps remove the water collected in a Type C waterproofing system and it is critical that these pumps are maintained correctly. Ensure your sump pump alarm is fully tested on a regular basis.
Burst Pipes and Broken Plumbing
Plumbing can fail at any time and burst pipes can cause huge damage to a dry basement conversion. It's wise to check and maintain all the pipework you're able to and to also call for aid if you spot this risk becoming a reality.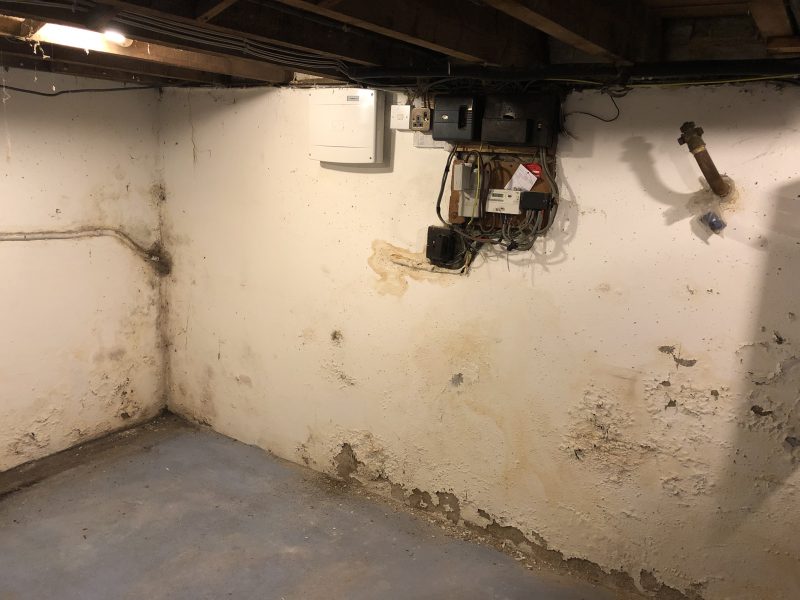 Water Leaking Through Crack in Basement Wall
Hydrostatic pressure, subsidence and shrinkage caused by curing concrete can all cause cracks in a basement wall. Cracks can occur over a long period of time as the basement walls are constantly moving. Cracks in basement walls will inevitably leak water into a dry basement. If you spot this kind of damage you will likely need a basement waterproofing survey where a specialist can advise on the correct course of basement repair.
Basement Waterproofing
For over 50 years APP have been working with homeowners, designers, architects, landlords and housing associations all over Cambridgeshire. Helping to protect homes with damp treatment and timber preservation while waterproofing basements to the highest standards has been par for the course. We know how to safely, effectively and cost-efficiently waterproof your basement as well as provide the knowledge for basement repairs only 5 decades can give.
If you need advice, design services or installation then please get in contact and one of APP's friendly team will talk you through everything you need.
We're Ready To Help You
Please get in touch with our friendly team today and we can get the ball rolling on your project sooner than you think.