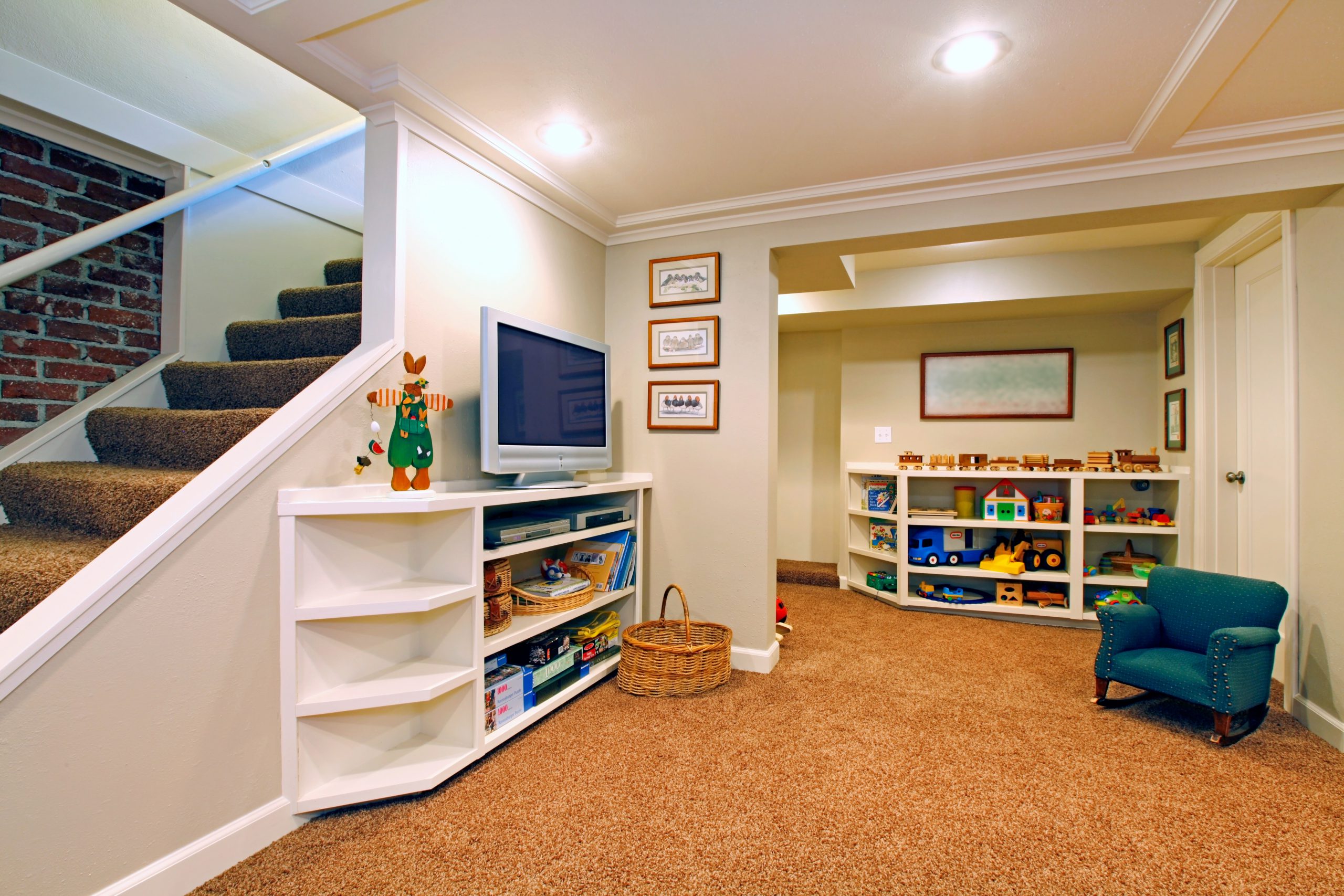 5 Tips For A Dry Basement
The UK is blessed with a slightly rainy outlook at the best of times which is why many people are faced with the continual battle of maintaining a dry basement. A damp or wet basement may be a common issue for those lucky enough to have access to a basement, but it doesn't have to be a major problem.
However, although a wet basement doesn't have to be a big concern or an inconvenience, it can lead to very serious problems to your property, your home and your health! Water ingress can result in the build up of harmful mould, immediate damage to stored items and long term, costly basement repairs to your building's foundations. So make sure you're ready for the UK rain and follow our tips on damp control in your basement.
First you need to investigate
There are a number of potential ways that damp can infiltrate your home besides the main culprit – water. Your basement waterproofing with subsurface seeping, humidity, condensation, poor ventilation or even failed plumbing.
If you see strange cracks or notice a musty smell emanating from your basement then you need to first investigate the source of the potential issue. However, if your basement is as dry as a bone without any basement tanking, then great going! But, why not enjoy the benefits of a dry basement by following our top tips.
Top tips for keeping your basement dry
Since 1967 APP have been experts in basement waterproofing and damp control servicing properties throughout Cambridgeshire. We know a thing or two about dry basements and how to achieve one. If you do have an issue with a damp basement or require any damp treatment at all, then please don't hesitate to get in contact. Any form of damp in a property could end up being a much larger problem than it needs to be.
That being said, follow our top tips and it should help your basement stay dry and useable.
1. Dehumidify Your Cellar
Due to the location of the basement it is susceptible to accumulating moisture and can be increased with open windows or leaking air. Too much moisture can lead to all manner of problems and can be identified by condensation and peeling paint. Consider installing an energy efficient dehumidifier if you have identified humidity as your main source of damp problems. Look at a self-draining system which will save you time and effort in emptying containers of water every day.
2. Make Sure Your Basement Is Insulated
Maintain an optimum temperature level with the right insulation in your basement as air exchange is liable to disrupt the internal conditions. Polyurethane foam is recommended as an impervious insulating material that's energy efficient. Don't forget to insulate any cold water pipes running through your basement as it limits condensation forming when there is high humidity.
3. Keep Water Away From The Foundations
This tip essentially means to check and maintain your plumbing and drainage. Inspect your guttering and downpipes regularly and make sure they're not directing water towards your foundations. Ideally you want any water run-off from your property to be guided at least 4ft away from your foundations.
You also want to ensure that your landscaping is not causing you any water ingress problems with the way it is sloping. Pitch the land away from your foundations so water has the chance to run away from the property. This could be particularly damaging if you live in an area with potential heavy snow and the inevitable snow melt.
4. Waterproof Your Basement Walls
A temporary solution to potential damp is to waterproof your basement with waterproof sealant directly on to the base concrete or masonry. The sealant needs to fill all the pores in the walls so will need to be applied in a thick layer to properly form a waterproof barrier. Only apply waterproof paint or sealant as a precaution to any water leaks not as a solution to existing cracks and water ingress.
5. Install A Basement Drainage System
This tip will likely require a waterproof specialist to install as it is the most time consuming and complex solution. This is the most effective way to ensure a forever dry basement and to keep unwanted moisture out.
There are three types of basement waterproofing systems that can be administered at different stages of the build process: Type A, B and C. As we're now looking at basement waterproofing in an existing building we would need to consider Type A and C solutions.
Type A relies on a waterproof membrane to protect against water ingress and forms a barrier between structure and groundwater.
Type C lets water migrate through the floor or walls as far as an internal lining. This water is then channelled to a controlled drainage point where it is removed via a sump pump.
Choosing Who To Work With
Making sure you choose the right waterproofing company to work with is essential to a smooth and successful project. We've all heard of someone having a nightmare when they've employed contractors (it may have even happened to you), so you need to be extra wary of your choices. We've been building great relationships with homeowners and commercial developers for over 50 years across Cambridge and beyond. If you want some independent feedback or references please don't hesitate to contact us.
We're Ready To Help You
Please get in touch with our friendly team today and we can get the ball rolling on your project sooner than you think.