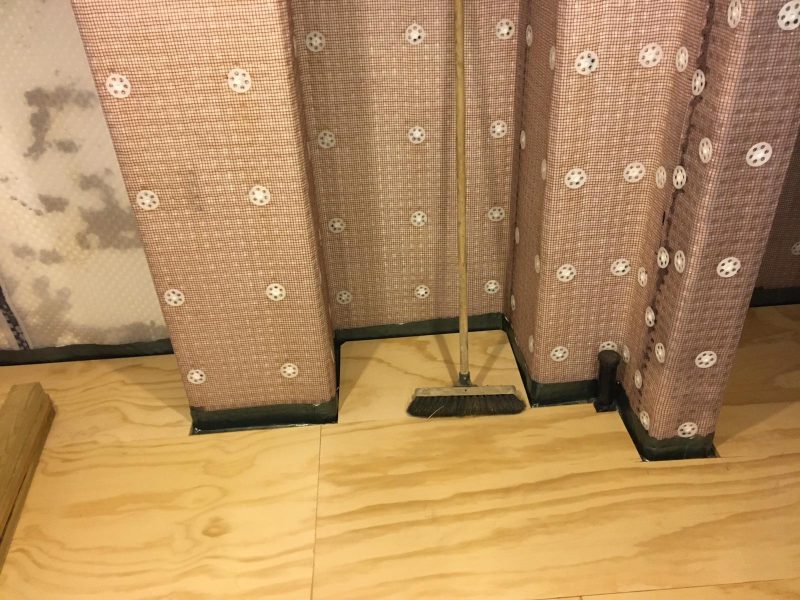 What is Basement tanking?
If you want your basement to be a liveable, or even usable, space then waterproofing it is critical. Taking advantage of the additional space a cellar could bring can really make a difference to home, even if it is just for storage space.
Basement tanking (waterproofing) will need to be carried out to ensure the basement remains dry and can be used as the additional space you want it for. In its simplest terms, tanking is the application of cement or bitumen slurry coat or membrane to the basement floor and walls. This application of waterproof products results in a permanent water tight perimeter that prevents water ingress.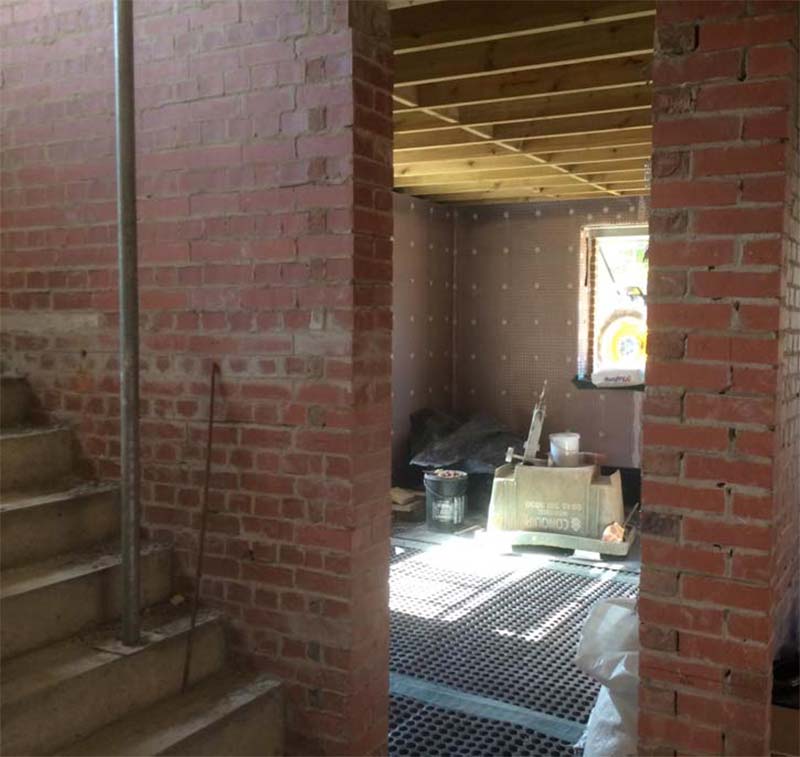 Basement Tanking Systems
Although the end result of each basement tanking system is the same – a waterproof basement, there are different ways to tank a cellar. These methods are known as Type A and Type C, and which system your basement needs depends entirely on your building.
Type A – Basement Tanking Direct Coat System
Commonly basement tanking refers to the process of applying a coat of waterproof cement or slurry to hold back hydrostatic pressure from the external walls of the basement. This system of basement tanking is referred to as Type A waterproofing.
Type C – Cavity Drain System
However, basement waterproofing refers to ensuring the basement is watertight which means managing any water entering the basement. If water continues to enter the cellar then an installation of a cavity drain system (Type C) is required to direct the water away from the property through drainage or a sump pump.
Which Tanking System Do I Need?
During a survey of your property an in depth analysis of which type of system is the safest, most efficient and cost effective is carried out. This part of the survey is the most crucial as it will determine the course of action to make your cellar dry. APP's team of qualified surveyors will start by testing the condition of the existing basement floors and walls to make sure they're strong enough for the course of action they recommend.
The Difference Between Basement Tanking and Basement Waterproofing
This is a question that our team of basement waterproofing specialists get asked on a regular basis. It is something that is definitely worth knowing while you're researching how to make your basement dry.
Basement tanking is the application of a waterproof coating or membrane to the basement floors and walls to inhibit water ingress. Whereas basement waterproofing refers to all types of waterproofing systems including tanking and cavity drain systems.
Does Tanking Stop Rising Damp
It is possible for tanking to stop rising damp, but we recommend that you have your property thoroughly surveyed for undertaking damp proofing work. The most effective way to keep rising damp away from your home is with a Type C Cavity Drain System. This type of basement waterproofing system enhances the waterproofing of your basement to make sure damp is kept away.
How Do I Tank My Basement?
While it is possible to carry out basement tanking by yourself we strongly advise you use a professional service that will leave you with peace of mind. APP Protect have been helping homes with their basement waterproofing across Cambridgeshire for over 50 years. You can be sure that our surveyors and technicians are fully qualified and we are compliant to supply and install basement tanking and structural waterproofing systems in accordance with British Standard BS 8102:2009.
Please contact us and tell us more about your basement waterproofing project.
We're Ready To Help You
Please get in touch with our friendly team today and we can get the ball rolling on your project sooner than you think.