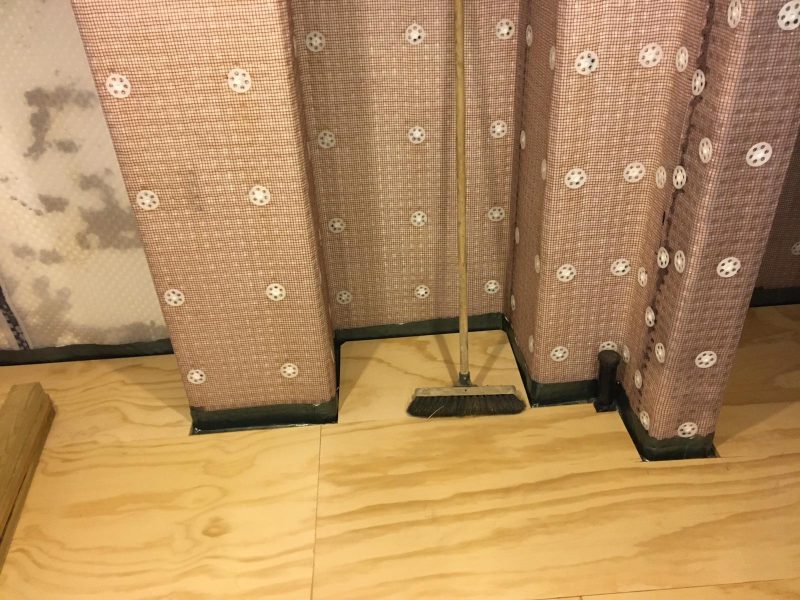 UK Basement Waterproofing Contractors
APP is a basement waterproofing specialist providing expert contractor solutions for all types of underground waterproofing projects. We're based in Cambridge, but our coverage spans nationally and we have a dedicated team that is on hand for all eventualities.
With over 5 decades of experience in waterproofing systems we're well equipped to handle all kinds of jobs. Our skilful team of basement waterproofing contractors are trained to provide the highest quality design and installation while only using the very best products. Whether domestic or commercial, we have the capabilities to undertake all aspects of basement waterproofing.
Experienced Structural Waterproofing Contractors
Ensuring strict guidelines are met is key to providing uniform and excellent structural waterproofing outcomes. APP's technical knowhow and expertise means we always provide an elegant scheme and design for any basement waterproofing project, guaranteeing the correct waterproofing system has been installed according to best practices.
Our experienced structural waterproofing engineers work towards the recommendations set out by the British Standard for Waterproofing 8102:2022. Taking full responsibility for both the design and installation of an underground structural waterproof job means we're in the best position to offer our clients a true turn-key solution.
APP: The Experts In Waterproofing Systems
Basements are beginning to make a long awaited return to fashion due to living plots reducing in footprint and increasing in value. This means the call for effective basement waterproofing has grown in order to accommodate a living space. Protecting the property against water ingress is the key to opening up additional living space. Without this waterproofing the basement area could be liable to excessive damp that can cause health problems and structural issues.
The British Standard 8102:2022 as mentioned above gives guidance on the three different waterproofing systems available. These are: Type A, Type B and Type C.
Type A Waterproofing System:
This is better known as tanking as a type of barrier is applied to the walls and floor of the underground structure either internally or externally.
Type B Waterproofing System:
Including waterproofing additives to the concrete used in the formation of the walls and floors when building the basement.
Type C Waterproofing System:
This is the most commonly used system for existing properties as it can be implemented with less intrusion than the previous two forms. A cavity membrane is applied to the walls and floors of the basement in order to manage water ingress and channel it to a sump pump. The pump then extracts the water away from the building safely.
Existing Cellar Or New Build Basements
APP is a specialist basement waterproofing solution provider and this means that we successfully manage all types of underground structural waterproofing jobs. As basement waterproofing contractors we have the competencies to provide waterproofing for both existing basements and new build structures. We aim to give all of our clients the high standards we have come to expect from ourselves and this includes minimising disruption that can be caused with any project.
So, if you have a query as to how we can help with your basement waterproofing project, please don't hesitate to call our friendly team and we'll get you speaking with a design specialist as soon as possible.
We're Ready To Help You
Please get in touch with our friendly team today and we can get the ball rolling on your project sooner than you think.