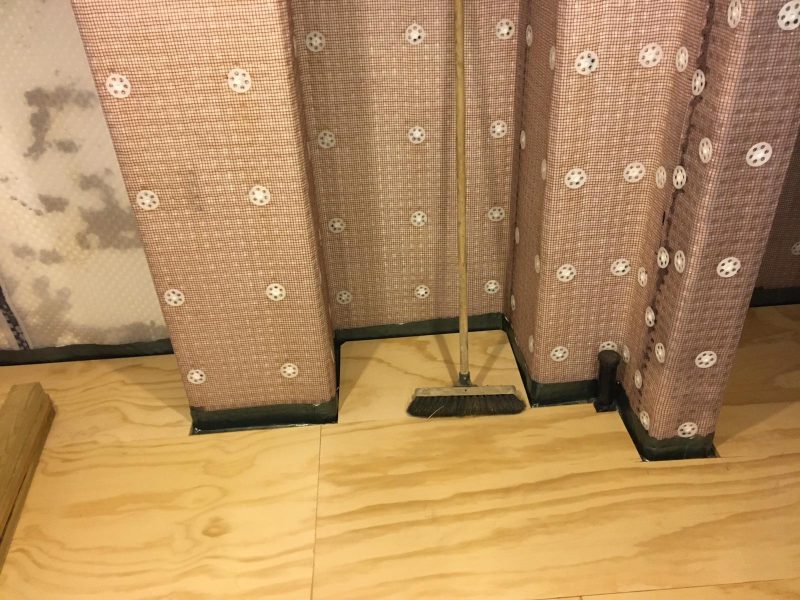 Basement Waterproofing Systems
Basements, or cellars, are becoming ever more popular in the UK as space comes at a premium and builders and homeowners seek to maximise their plot. However, basements are prone to water damage due to them being below ground structures. The solution to this potential issue is basement waterproofing which aims to protect the building against water entering the property. Without proper waterproofing your basement is at risk of damp-related and structural problems.
Basement waterproofing systems are dependent on the property in question and the stage of development. If it is a refurbishment then the selection of the system may be different than if the project is to be undertaken at an earlier stage. Either way, the British Standard BS 8102:2009 is the code of practice for protecting structures below ground level from water ingress and has recommendations and guidelines that need to be adhered to when designing a basement tanking system.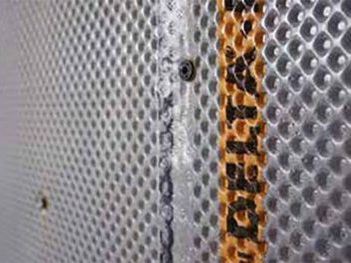 Is your basement dry?
Water, in some form or other, will always exist in building materials as well as in the air, meaning nothing is ever truly dry. A basement, however, will be perceived as dry if the moisture present doesn't cause issues and a level of dryness is achieved that is compatible with its usage.
So, depending on what you wish your basement to be used for will determine the level of dryness you want to achieve. If it is for storage of items with no value a 75% hydration may be acceptable, but as a living space with the same relative humidity the occupants may find it uncomfortable.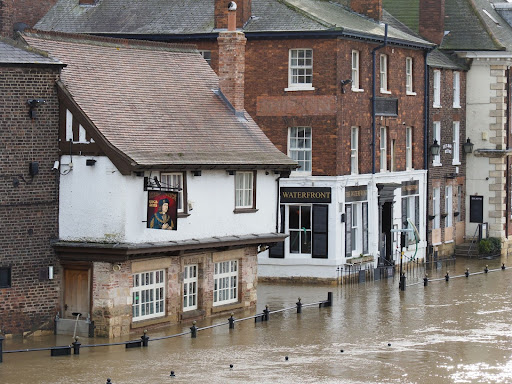 Basement Waterproofing Refurbishment
When upgrading or refurbishing a basement the waterproofing system will most likely need to be implemented internally. It is more often than not unviable to expose external walls, or apply waterproofing under the structure.
There are generally three different types of basement waterproofing system suitable for internal basement refurbishment. These systems do not require a loading coat to keep them in place and therefore are more economical in price and space.
Cementitious Coatings
Cementitious coatings are a powdered mix of cement, graded aggregate and chemical additives designed to be mixed with water to create a paste. Made for waterproofing basements through internal or external tanking, but with no structural integrity of their own. Cementitious coatings are an economical waterproofing system that can be applied directly on to concrete.
Multi-coat Renders
These are mortars modified with chemical additives and applied in the same way as screeds or renders. Like cementitious coatings they are used for basement waterproofing systems by internal or external tanking. Both can also be applied in very wet conditions while also relying on the substrate for effectiveness.
Cavity Drain Membranes
Cavity drain membranes are high density polyethylene (HOPE) sheets that are vacuum-formed to produce a dome. When the sheet is attached to a wall it creates a cavity between the sheet and the substrate. Water that leaks through to the structure is diverted through the cavity, by the basement membrane, to installed drains or sumps to drain naturally or be pumped away from the building.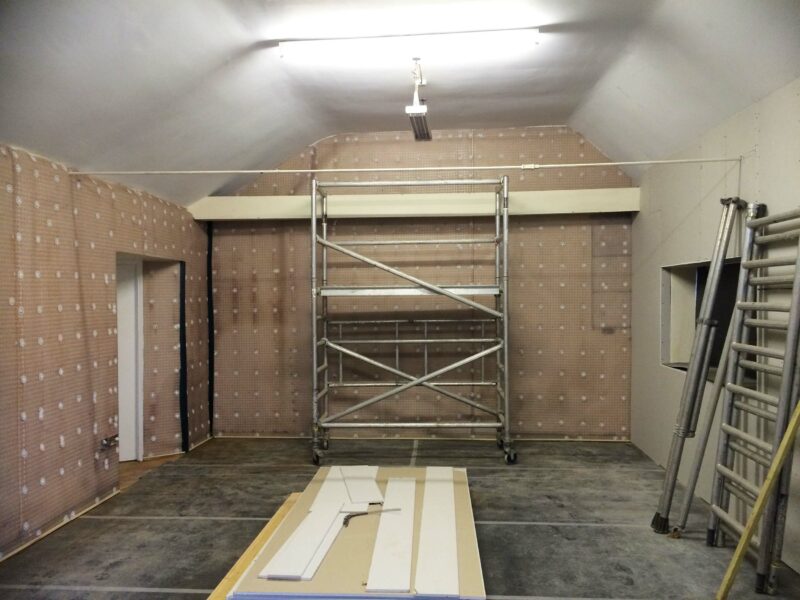 Structural Basement Waterproofing
If basement waterproofing is to be applied during the process of building development the structure will need to be surveyed to make known several areas. The intended use, the existing form (if any), the ground conditions including the water table and contamination and the suitability of the structure for the desired waterproofing system.
The British Standard BS 8102:2009 is the code of practice for protecting structures below ground level from water ingress describes three forms of basement tanking.
Basement Tanking (Type A)
Type A relies solely on a waterproofing membrane to stop water ingress and it has no integral waterproofing protection. This form is known as tanking and it provides protection against groundwater migrating into a structure by forming a barrier between structure and groundwater.
Structurally Integral Protection (Type B)
Type B is protection against water ingress which is provided by the structure through materials incorporated into the shell of the structure itself. Construction using reinforced water-resistant concrete or structural steel provides the protection in Type B systems.
Drained Protection (Type C)
This is an internal water management system in which the protection is allowing groundwater to penetrate the external wall, or floor, as far as the internal lining. This water is then collected via a Cavity Drain Membrane before diverting to a controlled drainage safe point ready for removal. Removal of the water is handled by either a sump and pump chamber or channeled away from the structure through passive drainage.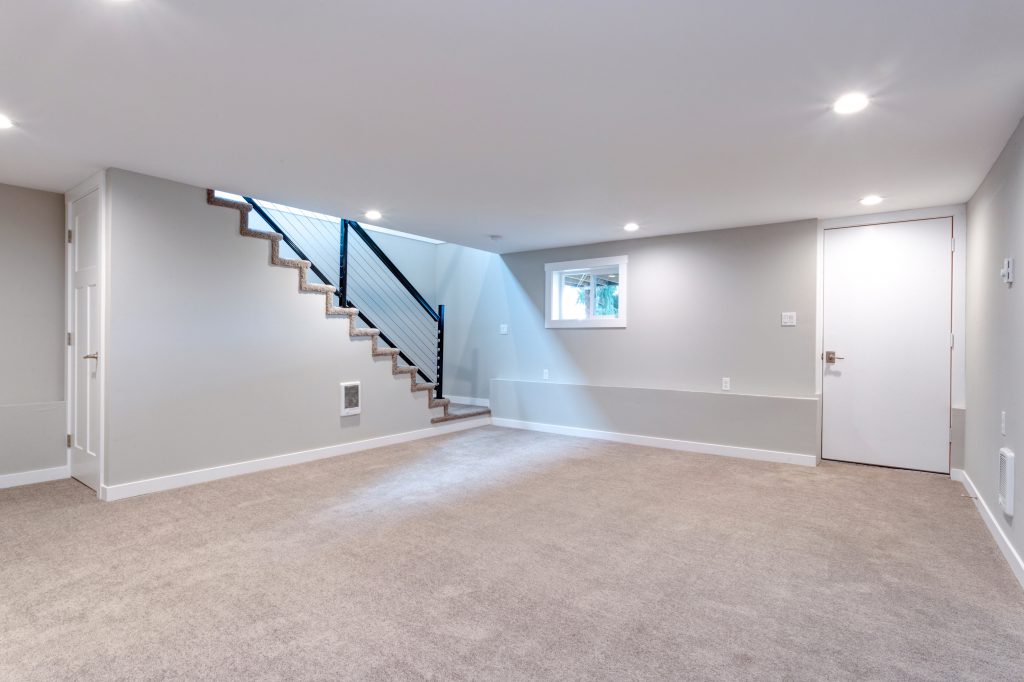 Which Basement Waterproofing System Do You Need?
Some homeowners will choose a temporary fix when faced with basement waterproofing for economical and time considerations. However, this option quite often leads to further problems and the need to install a new basement waterproofing system that is effective.
Exterior basement waterproofing is usually far more expensive than interior solutions and could possibly be impossible due to the location of the structure. It requires heavy equipment, more labour and takes a lot longer to complete.
As well as practical considerations to choosing the waterproofing system that is right, you will also need to understand the water system can actually be applied. The severity of the water ingress, the environmental factors and the state of the basement structure all need to be taken into account before a sensible option can be designed and implemented.
It is always wise to seek the advice and services of professional structural waterproofing contractors to make sure the work is carried out to a safe and exact standard. APP have been servicing homes and housing developments across Cambridgeshire since 1967. Our experience and professional knowledge is backed by an excellent reputation. We'll be honest with you from the outset and ensure you have the waterproofing system in place that you need to make your basement a usable space.
We're Ready To Help You
Please get in touch with our friendly team today and we can get the ball rolling on your project sooner than you think.